Commercial Dishwashing Equipment
For product advice call.
0800 0853 573
Miele Professional Commercial Dishwashers
Miele Professional's range of commercial dishwashers meet the needs of the most stringent commercial and care environments
Efficient
Extremely short programme cycles capable of completing full freshwater wash cycles in as little as 5 minutes.
Environmentally friendly
Intelligent programmes can be customised to optimise energy and water consumption.
High performance
Miele's unique freshwater system operates with fresh water in every cleaning cycle achieving high hygienic standards and low energy usage. Hygienic cleanliness is achieved with high rinse temperatures in excess of 80 degrees.
Dependable
All machines are compliant with machinery guidelines and the freshwater dishwashers are WRAS approved for reassurance.
Recommended
Our dishwashers are recommended by Riedel as the perfect machines to wash their delicate glassware.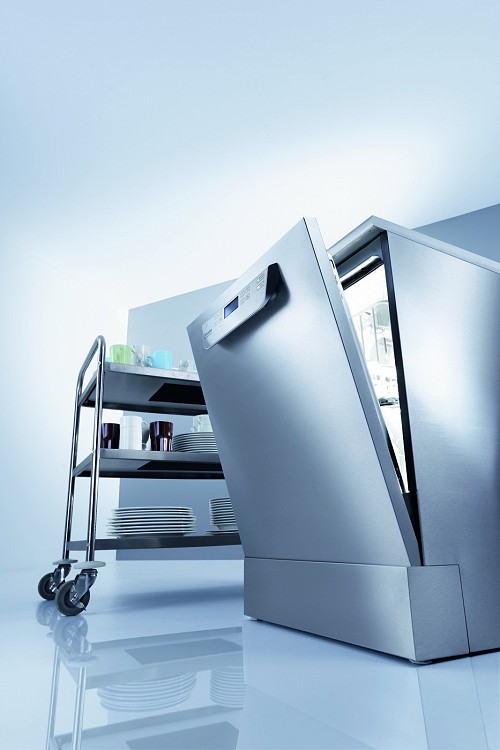 Comenda Commercial Dishwashers
Cutting edge washing systems for catering establishments. With a focus on energy efficiency, build quality and performance, Comenda are at the forefront of the warewashing market providing solutions across all sectors and foodservice establishments.
Millers UK can supply and install Comenda products from both the Hi-Line and Prime Line ranges all available with a choice of features.
Hi-Line
The Hi-Line range has a selection of options and provides technical excellence and high performance alongside simple operation. Placing an emphasis on form, function and cost, the Hi-Line range is suitable for commercial catering and foodservice establishments.
Prime Line
For all of your glass and dishwashing needs, the Prime range specialises in highly durable, adaptable products that guarantee professional results every time. Providing the perfect solution for caterers while boasting sleekness and quality, the Prime range is outstanding.