Super-soft towels and crisp linens can make all the difference to your clients experience so we offer a wide array of laundry equipment suitable for gyms, spa's and salon to make sure that their experience is 5 Star.
We have machines that will fit into the smallest cupboards that are also stackable so that you can wash up to 200 towels per day in less than 1m² footprint if you need to! Commercial laundry equipment has super short cycle times compared to domestic machines, as well as being more durable so you can cut cycle time down dramatically!
Miele Little Giants, at less than 1m² of floor space, can wash and dry 6.5 kg of laundry in 85 minutes! Comapred to their domestic machines of equivalent size that would take approx 210 minutes (based on vented dryers). You would be able to wash and dry 2.5 times more laundry in a commercial machine in the same amount of time as in a domestic.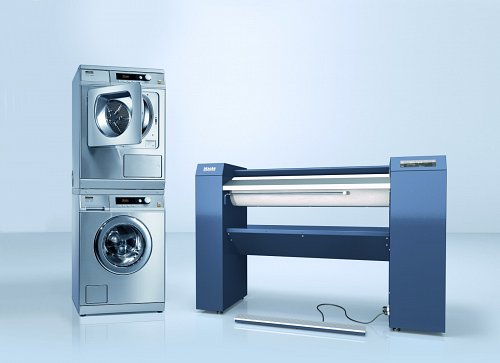 The Miele patented honeycomb drum also looks after your towels with its unique design in the washers and dryers to minimise any snagging and prolong the life of them. It is so good it's even endorsed by the WFK institute stating that "Garments keep their shape and last longer" and that "The woollens programme is as gentle as washing by hand".
Health & Leisure Catering.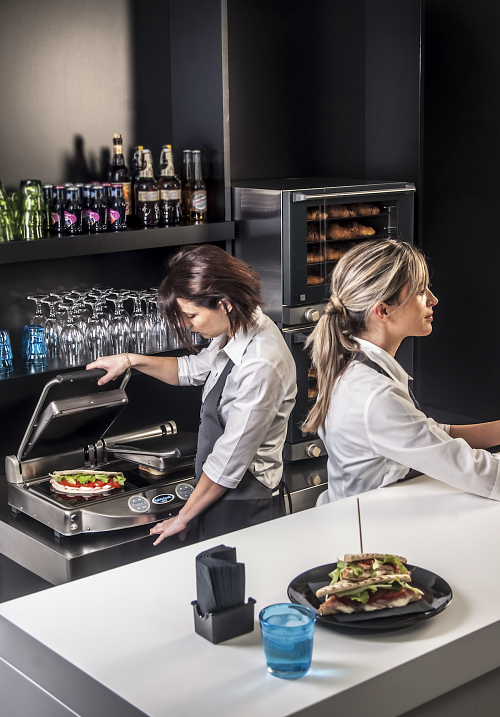 The Unox CHEFTOP MIND.Maps combi oven is one of the most versatile pieces of equipment in any professional kitchen, and is an ideal solution for health & leisure facilities. By using convection, steam or a combination of the two, the combi oven can perform various cooking processes including steaming, roasting, grilling, poaching, baking, cooking sous-vide, regenerating and even smoking. The benefits of using a combi oven are clear: outstanding cooking performance, flexibility, energy savings and ease of use.