The care sector not only has to adhere to tough regulations and guidelines, but also has ensure that exceptional standards are maintained. Millers UK Ltd offer a full range of high quality laundry, dishwashing and catering machines designed to excel and impress in a sector where great importance is placed on hygiene and exceptional cleaning results.
We provide consistent and reliable long-term service, ideal for the care sector, where costs and minimal downtimes are key factors. Long term ownership is a feature of every Miele Professional machine we sell as they are tested to 30,000 cycles.
All models we supply are a combination of efficiency, programmability, and ease to operation, all the laundry and dishwashing machines we supply are designed to save space, energy and water use.
We have a laundry range from various manufacturers to cater for all sizes of care business and any level of throughput; from the Miele Professional acclaimed Little Giant range, to our impressive larger commercial offering, all with sluice cycles available in a variety of sizes and finishes. We also have WRAS 5 accredited dishwashers with the option of Thermal disinfection as well.
For sheltered housing; ease of use for the residents is the main concerns so we offer a range of very simple to operate machines with touch button shortcut keys and push button door locking systems so that they do not put any extra strain on their users. These machines can also be plinth mounted so there is less physical strain when loading and unloading.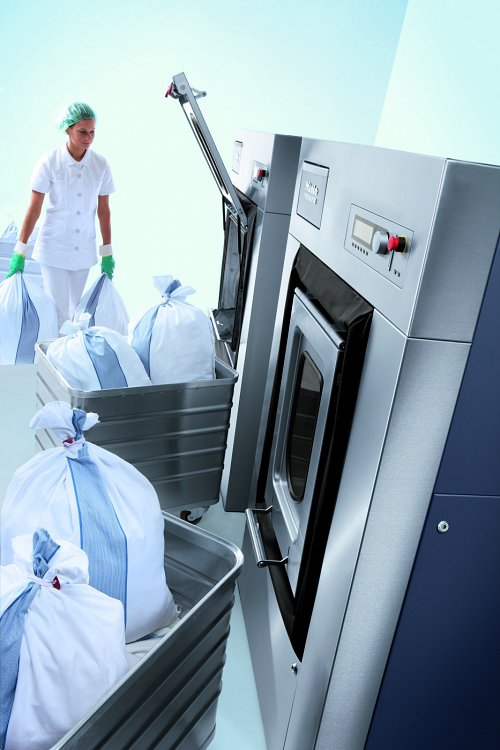 Example of a 60 Bed Care Home Laundry with Medical Barrier Washers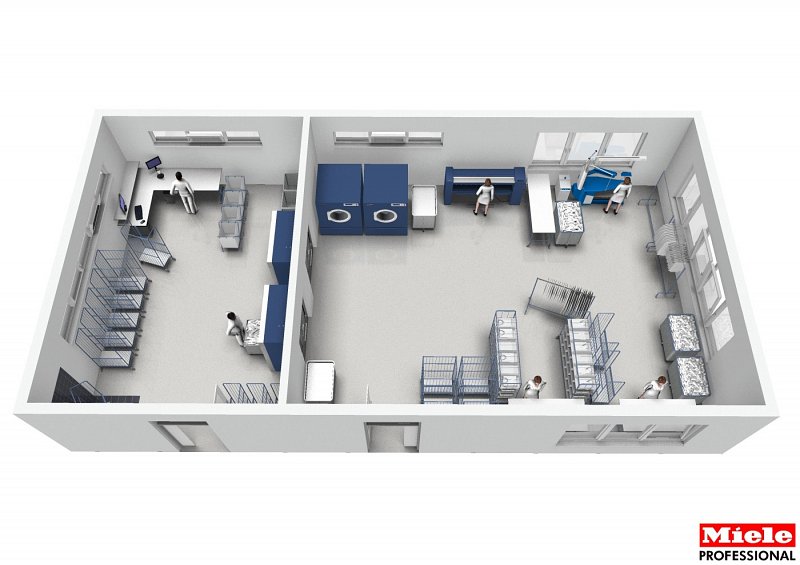 The care home kitchen comes under enormous pressure, with the need to send out three meals a day, every day and bearing in mind the chefs have to cater for many special dietary requirements and individual off-menu requests. Often space is limited, skills might be in short supply and time is of the essence. For care home caterers wanting to cook meals from scratch on a daily basis using fresh produce one key piece of kit would be a combination oven such as the Unox CHEFTOP MIND.Maps™. The combi oven is one of the most versatile pieces of equipment in any professional kitchen, and is an ideal solution for the care home sector. By using convection, steam or a combination of the two, the combi oven can perform various cooking processes including steaming, roasting, grilling, poaching, baking, cooking sous-vide, regenerating and even smoking.
---
Brochures and Information Downloads