At Millers UK we understand that everyone in Education wants to be sure that money is used practising SMART spending, and there is no opportunity for wasted resources due to poor equipment, or mismanaged assets that are not providing them with the efficiencies demanded in this sector.
Laundry Equipment For Education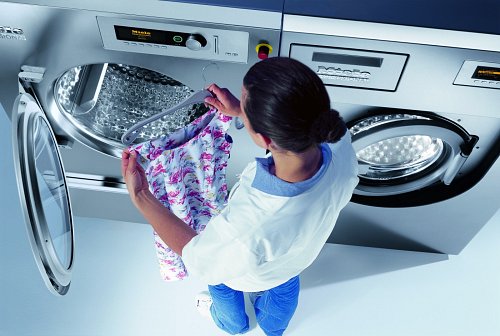 Government standards and compliance regulations dictate that education institutions are accountable for their procurement and asset management, that's why it is so important for educators and educational institutions to have a good handle on best practices for this. We will always recommend the most appropriate, efficient and best value solution for your laundry and dishwashing needs whether that be through service and maintenance or whether it be on new purchases.
Unox CHEFTOP MINDMaps™ combi ovens are the perfect solution for school kitchens providing healthy, balanced and nutritious hot school meals. You can steam, grill, roast, fry, bake and so much more. Nutrients and vitamins are kept within the food, the colour remains unchanged and use of oil is minimal resulting in healthy and tasty food. With regards to efficiency and menu development with the Unox CHEFTOP MIND.Maps™ combi oven you can create entire menus that can be launched at the touch of a button. Different items can be cooked at the same time, with a timer assigned to each product. With Unox MISE EN PLACE technology you can even tell the oven that you want all dishes ready at 12:00 and the oven will tell you when to put each item in the oven so they are all ready at the same time.