Whether it's for a towel laundry or a full on premise laundry Millers UK can offer a full range of washer-extractors and tumble dryers offer excellent performance in a compact and stackable package. Perfect for smaller hotels or spas, our 5.5 - 8kg machines take up less space than you might think; with a footprint of less than 1m² when stacked they are perfect for use where space is a premium.
Howe Keld eco boutique B&B in the Lake District loved our work and commented the following:
"Having products on site has made a massive difference. We had been sending laundry out, so it has a really positive impact in taking all the intensity and inconvenience out of this.Accommodating from start to finish (Millers UK) assessed the capacity of the old machines and recommended Miele Professional Equipment of equivalent sizes"
Although tied to the layout and location of the laundry, Millers UK Ltd worked with the Bujard's to design the flow of the room. After consultations they decided to purchase the 8Kg PW 6080 washing machine and matching PT 7186 dryer.
For larger hotels an on premise laundry gives you complete control over laundry costs and quality so using equipment supplied by us you can operate with 10-32kg load capacity. It gives your hotel greater independence, cost savings, speed and clean laundry available at all times which are key to client satisfaction! Guests benefit from perfectly laundered bed linen and towels that have a beautiful feel and bounce.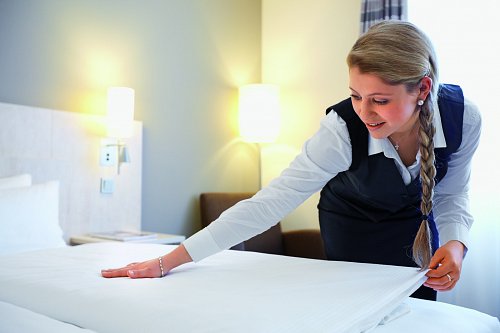 By using equipment and service managed by us it gives you Independence from 3rd party service providers and the ability to reclaim the control over the quality you provide. The main benefits of on premise laundry also include sustainable, energy efficient processing of the items with machines used on the Governments Water Technology List, and of course increased longevity of linen and textiles.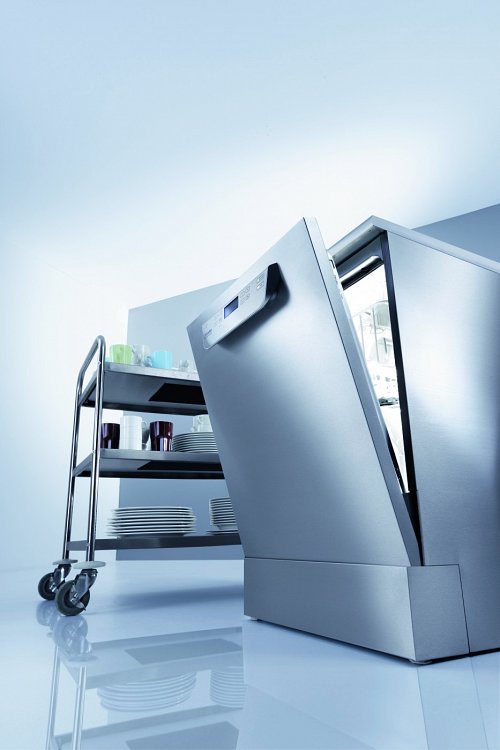 For restaurants it doesn't stop at linen as ware washing is the key weather its under counter glasswashers, tank, freshwater or passthrough dishwashers we can offer a range of different options tailored to suit the most important factor to your business. For busy bar areas and lounges we recommend tank machines with cycles as short as 45 seconds they can power through over 3000 glasses per hour! If its Freshwater you're after then take a look at the Profiline range which come in free standing or integrated options. Alternatively the Professional models come with super short cycle of just 5 minutes or if you have space for a hooded dishwasher then you can benefit of high intensity cycles in less than 1 minute.
Cooking for large numbers is a precise science. The Unox banqueting system simplifies the process as you can easily prep all of the components, then after blast chilling you can prepare the plates and store them on the Unox plate trolley with the thermocover until they are needed for the banquet. At that point they can easily be regenerated, with no steam on the plates or dehydrated food. Consistently perfect plates of food ready to be served. The Unox 20 grid GN 2/1 CHEFTOP MIND.Maps™ together with the 102 plate capacity mobile plate trolley is the perfect solution for banqueting in busy hotels.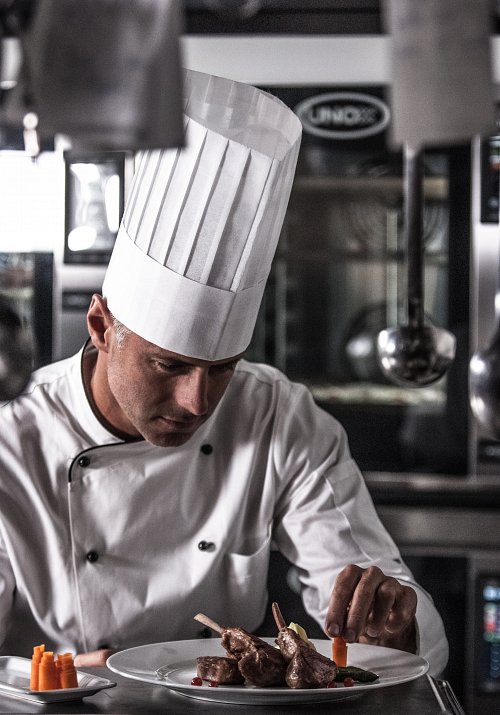 ---
Brochures and Information Downloads