Miele 6.5kg Washer PW 5062
For product advice call.
0800 0853 573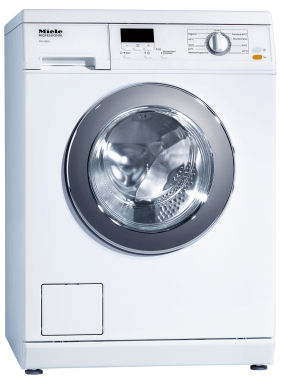 Images are for illustrative purposes only, actual product shipped may vary from that shown.
Key Details
SKU:

WAS002

Manufacturers Product Code:

PW 5062
Product Description
Miele Little Giant 6.5kg Washer
The PW 5062 is a product which is a part of Miele Little Giants range. Known for its short wash cycle of 49 minutes giving you optimal energy consumption, with low impact on the environment.
This Miele washer is electrically heated and is fitted with a drain pump. The machine drains through a pump with a 1 m delivery head. For the water to drain freely, the hose must be free of kinks. The swivel elbow at the end of the hose can be turned in either direction or removed as needed with a sharp twist and pull.
This particular model has a drum size of 6.5kg, which is also fitted with Miele's sculpted honeycomb drum design. It spans from the gentle thin film of water which glides on the drum so that your laundry only slides on this film of water.
This unique feature gives the essential fabric and textile care during the spin cycle. The Miele 6.5kg Washer PW 5062__ has a high G-Factor enabling the machine to thoroughly spin out. By giving the machine the ability to spin through, this cuts the drying time considerably, this cutting drying costs.
Load capacity up to 6.5 kg
Drain pump
Connection for up to 4 dispenser pumps
Special high-performance heater elements
High spin speeds with imbalance monitoring
Auto Clean detergent dispenser
Controls Profiline B Plus
Dimensions: 850×595 x 725: mm

stackable

Colour

White
The following documents are available for this product.