Minimum space. Maximum power.
The new Little Giants.
For the last 40 years, over a million Little Giants have helped hotels, care homes and a wide range of businesses to provide crucial services to their customers. The new generation of Little Giants combines advanced technology with German engineering for even better cleaning and hygiene performance while maintaining economic operation and a small footprint.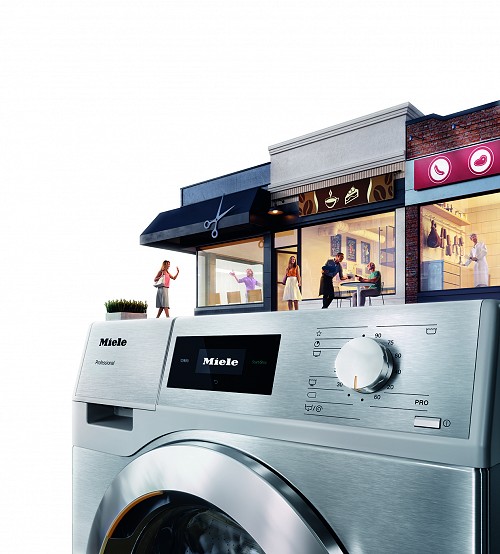 A solution to match all requirements.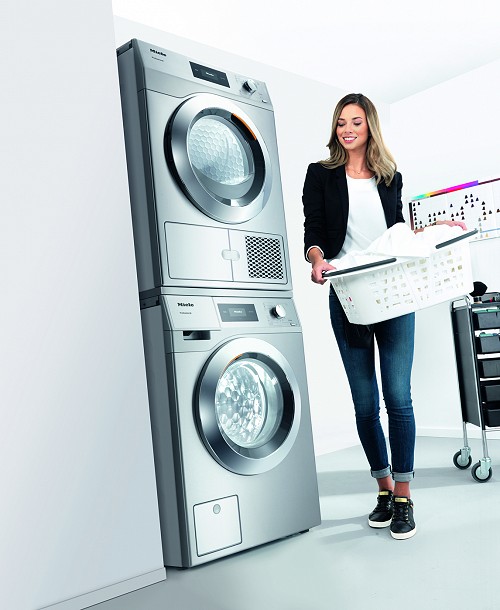 Whether care home, hotel, restaurant or hairdressing salon – anyone having to rely on a supply of uncompromisingly clean and hygienic laundry requires a powerful systematic approach producing perfect results fast.
The new generation of Miele's proven Little Giants excels in rising to the challenges of a variety of commercial applica- tions by delivering first-class wash performance, top-notch efficiency and high-level user convenience. And, thanks to their wide-ranging connectivity options, these machines meet tomorrow's digital demands today.
Get to know our new washing machines and tumble dryers in our Miele Little Giants products section and convince yourself of their mature functions and compelling benefits catering for a broad range of requirements. The new Little Giants are perfectly suited for use in many business areas and sectors.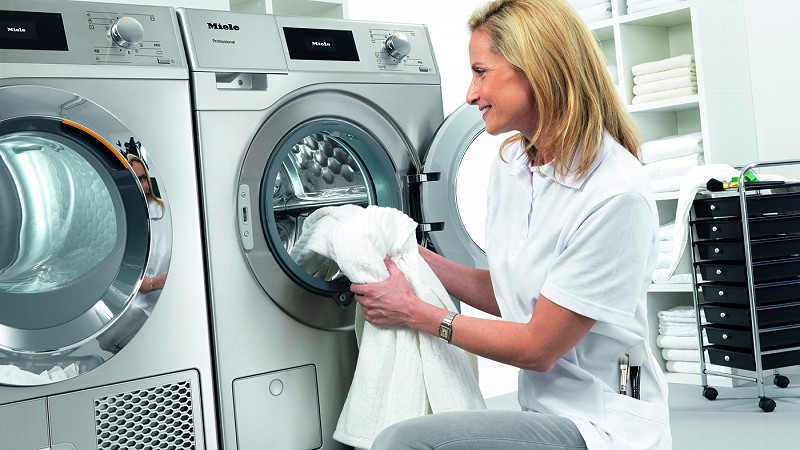 New Miele Little Giants Performance and Performance Plus.
Performance
The efficient Performance range rises to the specific challenges of care and nursing homes in every respect – in particular the 'Hygiene' washing machine model which offers special-purpose disinfection programmes for the reliable reprocessing of contaminated textiles.
The highlights for care and nursing homes:
Thorough cleaning through special-purpose disinfection programmes*
Gentle washing and drying thanks to patented honeycomb drum
High load capacity of 7kg
Short cycle lasting only 49 minutes
Short 38-minute drying cycle
Performance Plus
The high-end Performance Plus model range is the ideal match for the demands of hotels, restaurants and catering companies wishing to reprocess their textiles in a fast and uncomplicated way.
The highlights for hotels and restaurants:
Short cycles: wash cycles last only 49 minutes, drying only 38 minutes
Thorough removal of grease and other stubborn soils in commercial-grade wash programmes
High cleaning performance
Convenient interface using colour text display with full-touch interface and simple navigation in up to 32 languages
LAN and WLAN connectivity
Miele Little Giants Product Range