Lincat EB3FX/TT Water Boilers FilterFlow Automatic Water Boiler Twin Temperature
For product advice call.
0800 0853 573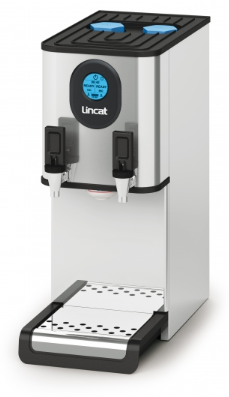 Images are for illustrative purposes only, actual product shipped may vary from that shown.
Product Categories
see similar products in the following categories
Water Boilers
---
---
Share This Product
Key Details
SKU:

WBO013

Manufacturers Product Code:

EB3FX/TT
Product Description
Lincat Automatic Water Boiler EB3FX/TT is a specific model where the tanks can be set at different temperatures. This is perfect for catering companies or kitchens in hotels where they have to make a variety of black tea's which are brewed at 98 C or green teas which are brewed at 71 C.
Water Boiler Features
When should you consider investing in a machine like the Lincat EB3FX/TT Automatic Water BoileR? Having the ability to boil water by simply flipping the tap on the dispenser will provide a time-saving convenience to any commercial business. It can be frustrating for any commercial business waiting for the kettle to boil. Waisting time like this kills productivity with any business. When productivity is low it's costing your business both time and money.
In order for any business to be more efficient, you need to have appliances like that of the Lincat EB3FX/TT Automatic Water Boiler. This will give you business the ability to perform at a high standard. This improves staff morale. Now they have the right equipment to carry out tasks like making soups, coffees, tea's, boiling vegetables in a timely manner.
Benefits Of The Lincat Automatic Water Boiler EB3FX/TT
An added benefit of automatic water boilers is their safety features. By having the ability to just pour the boiling water using the tap dispenser, compared to manually filled boilers or commercial kettles. This simple feature prevents any employee or customer burning themselves pouring from a kettle.
The inbuilt filtration system will remove any bad taste from the water, odor and the impurities that are commonly found in hard water areas of the UK. The filtration system is designed to tackle water quality issues that plague certain parts of the UK.
Issues like chlorine in the water can leave teas and coffees undrinkable. So Lincat has designed a system that tackles the chlorine issue and provides your customers with great tasting water every single time.
Boiler Warranty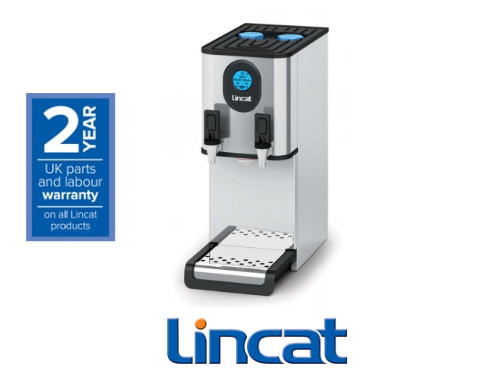 These countertop water boilers are equipped with modern technology making them energy efficient. The Lincat EB3FX/TT has a rapid draw off level of 2 x 4.5 Litres and rapid output of 25 liters.
Unlike your household kettle, the inbuilt diagnostics within the have to give your machine the ability to learn from your usage patterns. This gives the boiler the ability to use the ECO features which will reduce the boiling of water by 50% during of peak use.
Design and Aesthetics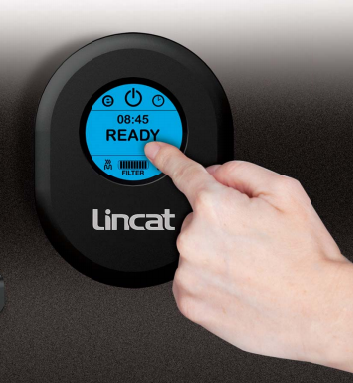 The in-built timer allows complete control over the machine so you can automatically power the machine down during when your premises are closed, but on standby when your business starts.
The sleek and stylish design covered in modern stainless steel makes the Lincat EB3FX/TT water boiler for the front of house establishments, without taking up too much space.
Lincat EB3FX/TT Pricing
**The price of the Lincat EB3FX/TT is set £875 RRP, but with MillersUK you can get it for £532.15.
If you need help choosing the right automatic boilers for your business please free to call our sales staff for more information.**
Lincat EB3FX/TT Water Boilers FilterFlow Automatic Water Boiler Twin Temperature Tech & Spec
Twin tank model
Tanks can be set at different temperatures – ideal for brewing black teas at 98°C and green teas at 71°C

High-quality boiling water on tap 24 hours a day

Easily operated from a large, color touchscreen display

Narrow 250mm footprint saves valuable counter space
Eco setting reduces the volume of boiling water by 50% for quieter periods

Intelligent predictive eco setting

7-day timer

Screw cap and indicator probe to monitor limescale build up

Self-descale programme to reduce the build-up of scale Built-in water filtration system

High volume, easy change FilterFlow cartridge

The reliable electronic temperature control system Enhanced multi-level diagnostics

Adjustable water temperature - from 70°C - 98°C
The following documents are available for this product.