Lincat EB6TFX Water Boiler - (Twin Tap Dispenser)
For product advice call.
0800 0853 573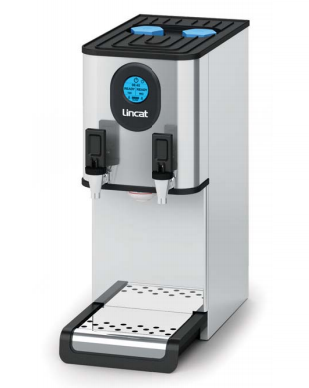 Images are for illustrative purposes only, actual product shipped may vary from that shown.
Product Categories
see similar products in the following categories
Water Boilers
---
---
Share This Product
Key Details
SKU:

WBO004

Manufacturers Product Code:

EB6TFX
Product Description
There are a number of benefits for your company when you install a hot water boiler like that of the Lincat EB6TFX Water Boiler - (Twin Tap Dispenser). With many busy commercial businesses like that of cafes, restaurants, residential and hospitals, its essential for employee productivity.
Having the convenience of boiling water ready 24/7 and equipped with the Twin Tap Dispenser, the Lincat EB6TFX is perfect for companies that need that extra out during busy periods.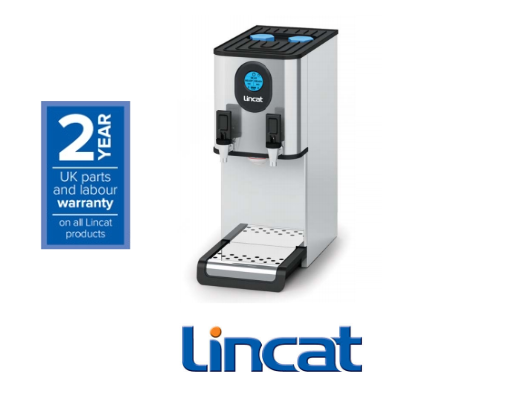 Due to the new eco settings in the Lincat EB6TFX will reduce the volume of boiling water by 50%. Lincat has included an intelligent predictive eco setting which gives this automatic boiler more efficiency and more accuracy as it learns from its usage patterns.
Features like this will improve productivity with any business saving both time and money, instead of waiting for water to boil again and again. Appliances like this also help boost morale with staff as they are more equipped with the right tools to perform their tasks more efficiently.
Automatic water boilers like that of the Lincat EB6TFX are especially useful in commercial kitchens, where it can help save time by providing chef's with instant piping hot water for soups, pasta dishes, veg and for cleaning up their cutlery.
One of the most popular features with the Lincat EB6TFX is that it has a simple change filter capsule. These cartridges are not expensive and easy to replace. This built-in water filtration system gives the user great tasting water every single time.
Lincat EB6TFX Water Boiler Interface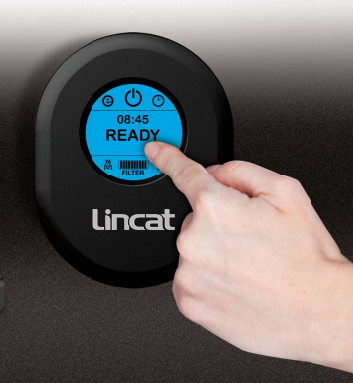 The LCD interface on the Lincat EB6TFX gives the machine a more modern aesthetic but equipped with diagnostics which inform the user of water issues, temp, timer and when to descale the machine.
The narrow 250mm footprint allows the machine to fit neatly in smaller kitchens without taking up too much space.
By installing an automatic water boiler like the Lincat EB6TFX in your business, you are guaranteed to save time and energy costs. Most busy commercial kitchens need to be equipped with commercial catering equipment to match their busy environment.
The Lincat EB6TFX has a rapid output rate of 60 liters per hour which is equivalent to around 400 cups of piping hot water.
Lincat improved the aesthetic of the boiler making the Lincat EB6TFX more attractive and sleek for the front of house use in coffee shops and restaurants.
Unique built-in water filtration system improves water quality and reduces scale build-up
High quality boiling water on tap 24 hours a day
Low cost, easy-fit replacement filter cartridges
Advanced diagnostics with LCD panel showing operational status
Reliable electronic temperature control system
Lower energy and maintenance costs
Adjustable water temperature - ideal for all types of beverage
Output per hour
60 litres (105 pints, 400 cups)
Rapid draw off
17 litres(30 pints,110 cups)
Dimensions
Power
Accessories
Wall mounting kits
Replacement filter cartridges
The following documents are available for this product.