Miele 9kg Vented Dryer PT 7186 XL Vario
For product advice call.
0800 0853 573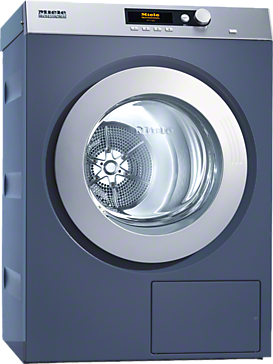 Images are for illustrative purposes only, actual product shipped may vary from that shown.
Key Details
SKU:

DRY001

Manufacturers Product Code:

PT7186 - Elec
Product Description
One of the more popular Miele Industrial Tumble Dryers found online is that of the Miele 8kg Vented Dryer PT7186. Miele strives to provide all their customers with a machine that is designed for intensive commercial use. Along with continued advice and service to ensure that your company can exploit all the benefits of a Miele dryer with your business.
The Miele Professional Range
This particular dryer is part of the Miele Professional Range. Miele has placed emphasis on their innovation and robust industrial systems. The Professional Range is specifically designed for high-intensity use within commercial industries.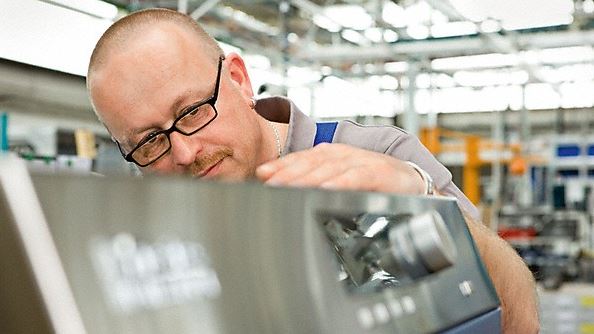 Use Cases For The Miele 9kg Vented Dryer PT7186
More commonly placed in commercial premises like that of Veterinary practices, Professional Stables Firestations, large residential care homes and hospitals. The PT7186 dryer is known for its application-specific care programs which are for the industries mentioned above.
The PT7186 is far beyond the needs of your household laundry. The machine wasn't really designed for domestic use. Industrial dryers like the Miele PT7186 tumble dryer were designed with intensive commercial use in mind.
Miele understands their customer's needs and the industries they cater for. Only adding the highest quality materials, like that of reinforced shock absorbers and a sturdy drum bearing which enable the machine to withstand the rigours of daily use, multiple times a day.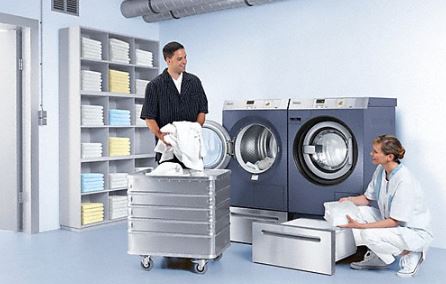 Popular Features Of The Miele PT7186 Industrial Tumble Dryer
Even when the tumble dryer is at max capacity, the machine is designed to run smoothly. With a short cycle time of 41 minutes for a high throughput of laundry. Very short programme cycles guarantee fast laundry turnaround. Given the fact that the machine has a large cylindrical stainless steel 8Kg Drum.
Which is a substantial amount of laundry for industry-specific tasks? Their patented honeycomb drum design provides excellent durability and longevity while the soft lift ribs ensure that the machine protects the laundry.
Benefits Of The Dryer
Miele washer and dryers go hand in hand with one another. One of the more modern features of the dryer is that it's a vented dryer. Vented tumble dryers work by expelling warm, damp air through a hose and out of an open window or a vent in an external wall. They are generally more affordable than condenser or heat pump models.
Washer-extractors and tumble dryers from Miele Professional are therefore the first choice when large loads of laundry have to be washed frequently and perfect results are required even in the case of stubborn stains.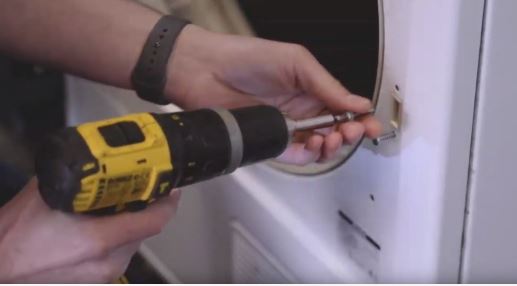 The Controls
It should be noted that the machine has The Profitronic L Vario controls. The interface on all Miele machines gives the user, easy and simplistic controls. By offering the user a number of individual operating concepts, this gives the user the ability to adapt the machine to their specific laundry needs.
Certain laundry items may need lighter care, compared to the more soiled and stained items, which may need intensive treatment. Programs on the Miele PT7186 tumble dryer are easily selected via the rotary selector or the short cut button located on the control panel of the machine.
With an LCD unit on hand to provide the user with accurate information giving specific temperatures and program times. All of these programmes have parameters that can be changed
The user receives information about the programme and its parameters, such as temperature or programme duration via a display. The different programmes have parameters that can be changed.
How To Purchase A Miele 8kg Vented Dryer PT7186?
You can't purchase this dryer from the website. In order for Miele to provide you with a Miele approved warranty, the dryer needs to be installed by the Miele Professional technician.
Millers UK are official Miele Professional Engineers. All of our engineers have undertaken Miele appliance installation based training. Under the guidance by official Miele engineers.

Speak to our sales team on quotes for the right Miele Dryer for your business. Call Now Here 01254 395552
General
Load capacity: 9kg
Drum volume: 180L
Colour
Stainless Steel front and lid, blue sides or with Blue front and lid.
Controls
PROFITRONIC L VARIO,
Electronic controls with graphic LC display,
15 standard programmes with 4 drying stages,
2 timed drying programmes,
7 optional programme packages,
Simple programme selection via multi-function selector,
4 direct-access buttons to select Favourites,
Individual programmes can be saved,
Multi-language commissioning routine (24 languages available),
24 h delay start,
Countdown indicator,
Drum lighting,
Full range of programmes,
Options and temperatures adjustable,
Specifically designed for aged care facilities, hotels, motels, etc
Heating
Features
Stainless-steel drum
Large-surface filter with effective area of 0.14 m²
Large double-glazed glass porthole door [Ø 44 cm]
Drum lighting
Drying technology
Vented dryer with air recirculation,
Vent connection DN 100,
2 separate motors for drum and fan,
Patented honeycomb drum with unique structured surface to protect laundry,
Rounded SoftLift ribs,
Electronic PerfectDry residual moisture sensing,
Drying system with conductivity monitoring and patented compensation
Diagonal airflow for extended contact with laundry
Interfaces
7-pole interface for connection of payment systems,
Optical service interface,
Communication slot for retrofitting of interfaces e.g. communication module with RS 232 interface
Design
Robust spaceframe casing,
Galvanised rear panel,
Large porthole door (37 cm dia.)
Measurements / Weight
External dimensions H / W / D: 1020 x 700 x 727 mm
Net weight [kg]: 82
Sound emissions
Versions Available
Voltage: 230V/1N/50 Hz - Amps: 1 x 30
Voltage: 400V/3N/50 Hz - Amps: 3 x 16
Test certificates
The following documents are available for this product.
Linked Products

Miele 8kg Washer

This Miele washer is the ideal working partner for this dryer giving you a complete laundry solution.