Combi Oven - Rational 61 Self Cooking Centre
For product advice call.
0800 0853 573
Images are for illustrative purposes only, actual product shipped may vary from that shown.
Product Categories
see similar products in the following categories
Steam Ovens
---
---
Share This Product
Key Details
SKU:

OVE001

Manufacturers Product Code:

Rational 61
Product Description
The advancements in technology within the catering industry are revolutionising the way people do things. An appliance that is transforming how we do things in the kitchen is the Rational 61 SelfCookingCenter.
With this appliance, you can prepare your grilled, roast, baked, steamed, stewed, blanched food all altogether whether you are serving ten people or two thousand guests.
Rational 61 SelfCookingCenter ovens have specific attributes that make them a desirable component in modern kitchens.
iCooking Control
iCookingControl represents the first unique feature that comes with this appliance. This feature captures your preferences and cooking routines and regulates its controls to be consistent with your requirements.
Consequently, there is no need to keep monitoring your food as it cooks. Instead, you can rest assured that everything will turn out as you anticipated it.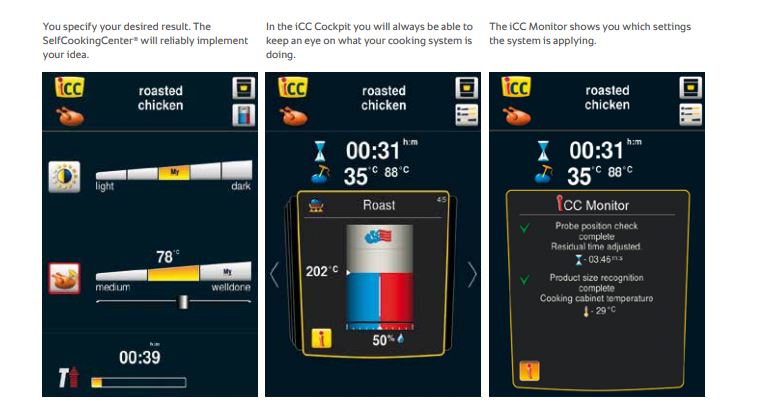 This feature also uses sensors to determine the magnitude and condition of your ingredients as well as the load sizes and regulates its path automatically to ensure that your expected outcome is attained.
With the help of a monitor, the device makes you aware of each adjustment. The benefits of the iCookingControl features include high-quality cooking outcomes with minimal monitoring, preparation of healthy meals with up to 95 per cent less grease, easy to use, as well as the reduction of raw materials utilisation by 10 per cent.
Rational 61 SelfCookingCenter's iLevelControl
Rational 61 SelfCookingCenter's iLevelControl feature gives you a variety of cooking appliances such as pots, pans, grills, roasting platters, and fryers that are compressed into less than one square meter. What this means is that you can prepare different cuisines at the same time using one appliance.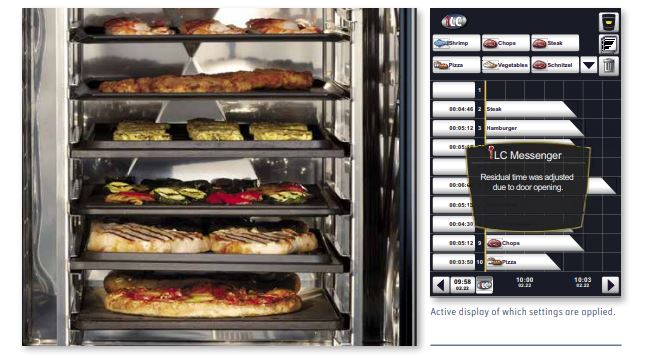 Furthermore, this feature notifies you about the type of dishes you can prepare together. All you need to do is specify the desired meal and iLevelControl will observe each rank distinctively. Once a meal on a specific rack is ready, it will alert you with a corresponding message on display.
The benefits of this feature include optimised flexibility, preparation of high-quality food, up to 70 per cent energy savings, as well as ease of use.
HiDensityControl
HiDensityControl is responsible for uniform and intense heat, air, and moisture circulation inside the cooking cabinet.
This is achieved using sensors that perceive and establish the prevailing conditions every second to ensure that energy levels are maximised in line with the requirements of the dish being prepared.

The advantages of this feature include unmatched homogeneity from the first to the last rack; conventional grill marks even on large portions, reduced pre-heating periods, preparation of crisp and crunchy breading, as well as the elimination of dried out meals.
Care Control
The final feature of the Rational 61 SelfCookingCenter ovens is the Efficient CareControl, which automatically cleans and descales your appliance. This function can be done without supervision as the machine will determine the most effective cleaning level and propose the best amount of cleaner and descaler to you.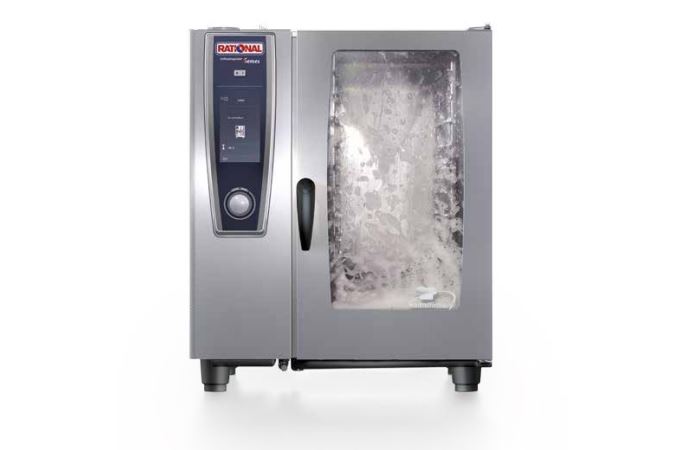 The advantages connected to this feature include reduced descaling and water softening expenses, adequate oven cleanliness, and maintenance, minimal overhead expense and workload, as well as guaranteed safety due to reliance on solid cleaning materials.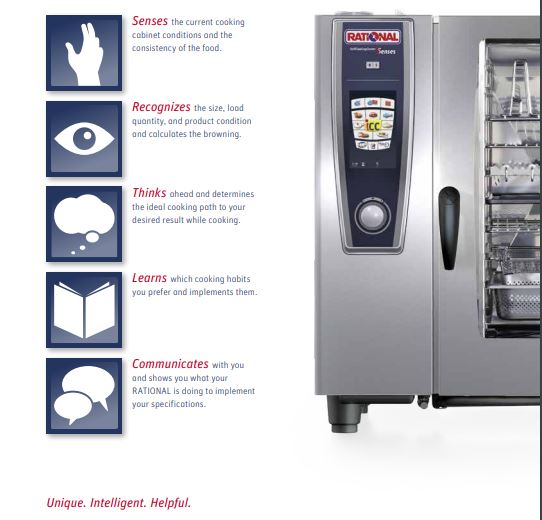 PRODUCT HIGHLIGHTS
9 SelfCooking Control- Modes and 3 Combi-Steamer-Modes
CareControl- automatic cleaning and care system
Core temperature probe with 6 point measurement
Level control- rack monitoring with times individually programmed for each rack
Hand shower with automatic retracting system
At least 350 programs with up to 12 steps freely selectable
USB Interface
Self Cooking Control Modes
Roasts
Fish
Egg dishes/ desserts
Pan Fries
Side Dishes
Baked Dishes
Poultry
Potato Products
Finishing
Combi-Steamer Modes
Moist heat 30 to 130 degrees celsius
Dry heat 30 to 300 degrees celsius
Combination of moist heat and dry heat 30 to 300 degrees celsius
Capacity
Dimensions
Warranty
12 months parts and labour warranty
The following documents are available for this product.