100% Miele quality for professionals like you
More powerful, faster and more durable than domestic appliances: SmartBiz products are designed to cope with up to three cycles a day in a commercial environment and rise to the strain and duress over time in a way domestic appliances are unable to do.
SmartBiz PWM 300 washing machine
Clean laundry in the shortest of times
In the hustle and bustle of a working day, it is crucial that textiles are immaculately clean and ready for use again in next to no time. The PWM 300 SmartBiz washing machi- ne guarantees perfect cleanliness and offers extremely short cycle time of only 79 minutes, ensuring that your laundry is ready for use again. This makes it the ideal pro- position for up to 3 cycles a day.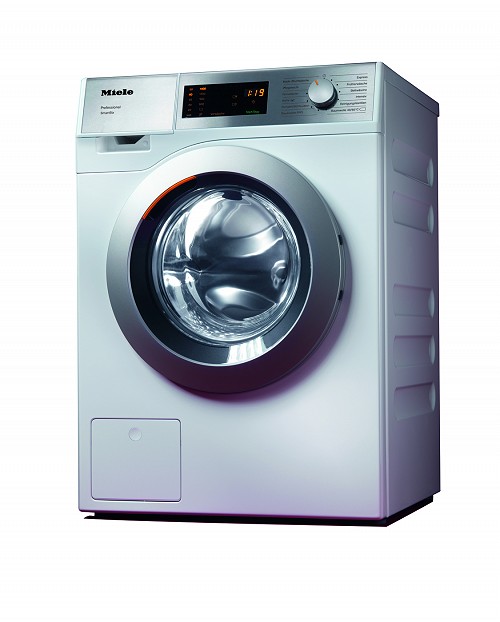 SmartBiz PDR 300 HP heat-pump dryer
Gentle drying for beautifully soft laundry
Commercial textiles are often used to their maximum each day, every day, and therefore require specialist gentle care. The energy-efficient PDR 300 HP SmartBiz heat-pump dryer is the ideal counterpart to a SmartBiz washing machine. Thanks to the patented Miele honey- comb drum it protects fabrics and with PerfectDry, sports an intelligent system for exact drying results. As a result, your textiles are dried much faster and much more gently.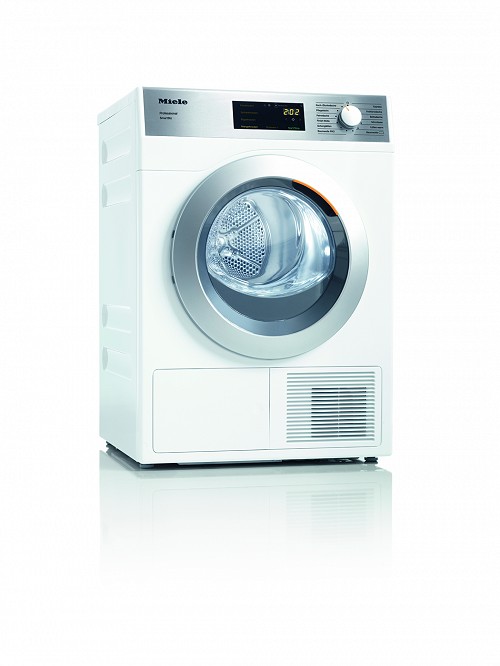 Only Smart- Biz can do it! - Enter into the world of commercial laundry care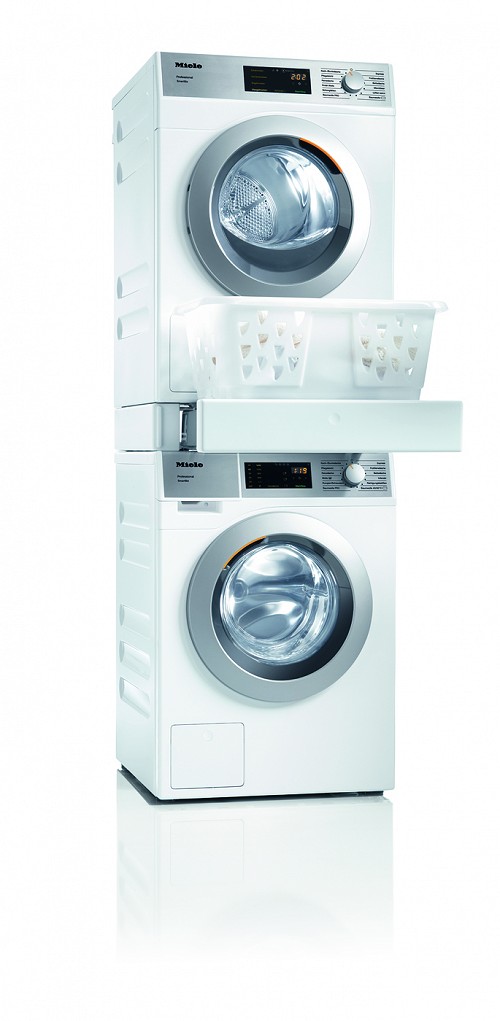 Fast wash programmes
ONLY 79 MINUTES for perfect results
On days when you have your work cut out for you, your laundry has to be ready for use again quickly and without any fuss. SmartBiz washing machines achieve very short cycles of only 79 minutes*, washing faster than comparable commercial machines. Even if you have to wash several times a day, you can always count on a fresh supply of laundry.
Robust materials
TESTED FOR 15,000 HOURS of heavy operation
Domestic appliances are not up to the rigours of commercial laundry care. Thanks to high-quality materials and a robust design, SmartBiz units are designed for 10,000 cycles or 15,000 hours of operation. Whether one or three washing or drying cycles a day: Smart- Biz still produces top-class results even after many years.
Choice materials
Plan ahead with confidence with products that last
Key components subject to wear and tear are made from durable, hard wearing materials, not plastic. Examples of this include the outer drum and drum ribs are made from stainless steel, cast iron and counterweights, the drum suspension and a pulley wheel made from die-cast aluminium.
SmartBiz PFD 100 dishwasher
Your door to the world of commercial dishwashing
SmartBiz dishwashers are designed for both the highest quality of cleaning and to meet the needs of your business: this intelligent commercial solution combines excellent cleaning results with short programme times from only 36 minutes.
Space for 13 place settings
Intuitive operation thanks to clear text display
Energy efficiency class A++
Assisted drying with the patented AutoOpen function
Conforms to Machinery Directive 2006/EC/42
Supply lead and plug for plug-and-play installation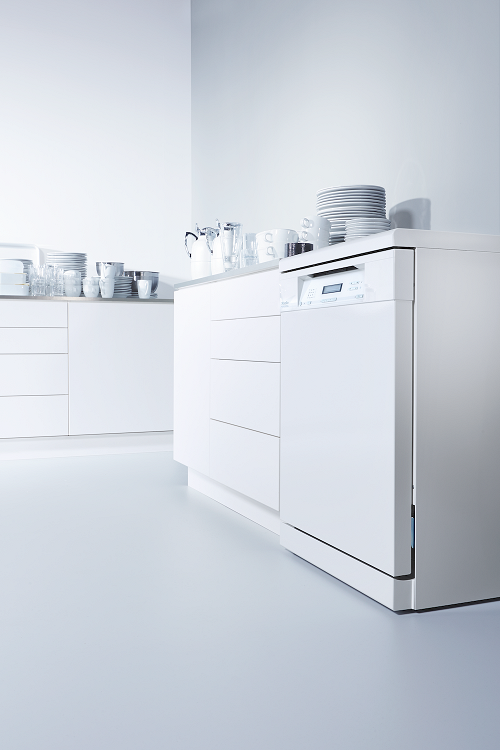 Excellent cleaning performance
Special programmes with high wash and final rinse temperatures generates hygienically clean dishes. This is of para- mount importance in settings where dishes are used by different people on a daily basis.
Intuitive operation
Simple and self-explanatory: various dishwashing programmes and settings can be selected quickly and intuitively at the touch of a button. All eight programmes are labelled and the clear text display provides updates on programme timings and the current wash temperature – ideal if the appliance is being operated by different users.
Conforms to the Machinery Directive
Safety for the entire team: SmartBiz dishwashers comply in full with the European Union's Machinery Directive 2006/42/ EC which defines comprehensive safety regulations for commercial machines and hence protects your employees as they go about their daily work.
100 % Miele Professional quality
Miele Professional quality ensures long-term use. The performance and durability of our commercial machines in com- bination with intelligent dishwashing technology is a perfect match for commercial settings and creates the benchmark for exact cleaning performance, maximum efficiency and the highest demands on hygiene. As a supplier of systems with a blanket service network, we will find a perfect commercial solution to fit your needs every time.
Convenient networking
Simple operation from a smartphone or tablet: with the Miele@mobile app, programmes can be selected, times left viewed and levels checked – at any time and from anywhere.
Miele SmartBiz Product Range