Introducing Miele SmartBiz Plug & Play 13amp Semi-Commercial washer & heat pump dryer set.
Whether you own a business in the beauty industry, a restaurant offering fine dining or a small business just finding its feet, your customers deserve the best. With so much competition, expectations are high! Towels need to be soft and linens spotless in order to stand out from the crowd… and this is where Miele come in.
They have created a fantastic entry-level range of economical commercial washing machines and dryers as part of their SmartBiz line. Developed specifically for commercial use, these appliances are hardwearing and are of the same high calibre you expect from the masterminds at Miele.
Offer £2,978.00 + Vat for the set and receive a free stacking kit.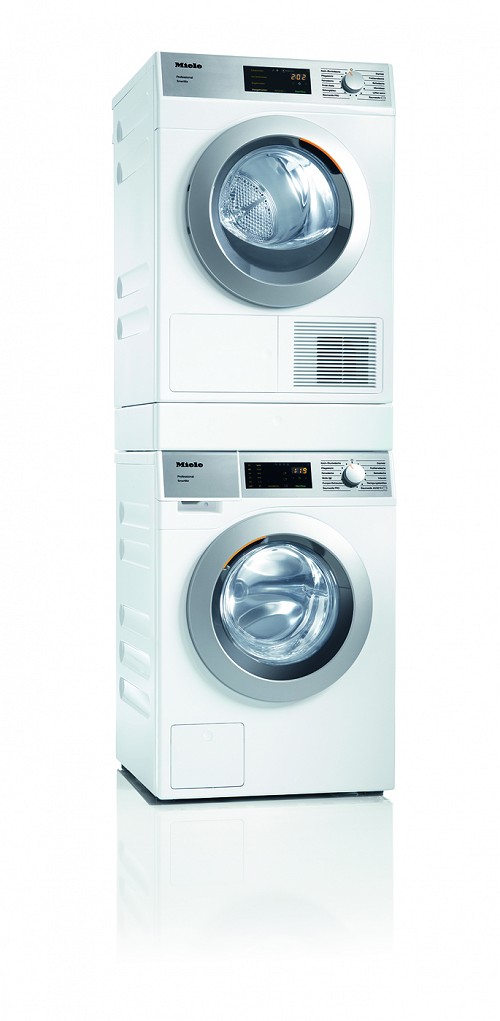 100% Miele quality
Commercial quality, designed for 10,000 cycles/15,000 operating hours
Compliant with Machinery Directive
Perfect for your applications
Frequency of use: 1-3 cycles per day
Everyday soiling, e.g., on workwear sportswear, laundry from child-care centres
Top-notch performance
Large drum volume for 7kg of laundry
Short cycles of as little as 79 minutes (wash)
Economic with electricity and water
Energy efficiency rating A+++
Dryers with highly efficient heat-pump system
Fast and simple installation
Supply lead and plug for plug-and-play installation
Space-saving installation as washer-dryer stack
Further SmartBiz Information
---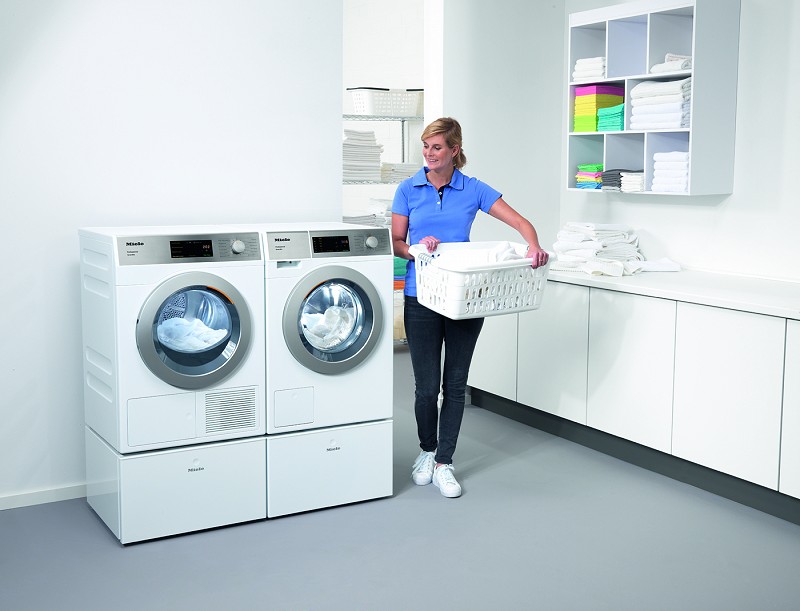 The Miele Evolution range is the new entry level Little Giants .
These 13amp machines provide the ideal upgrade for small businesses looking for commercial quality and reliability.  The Miele PWM 307 Washer & PDR 307 Dryer displays all the usual Miele quality in a small package giving it its place in the "Little Giant" collection
Own these machines for as little as £3687.00+ vat
2 Years Parts & Labour warranty
Available from September 2021
Further Little Giant Information