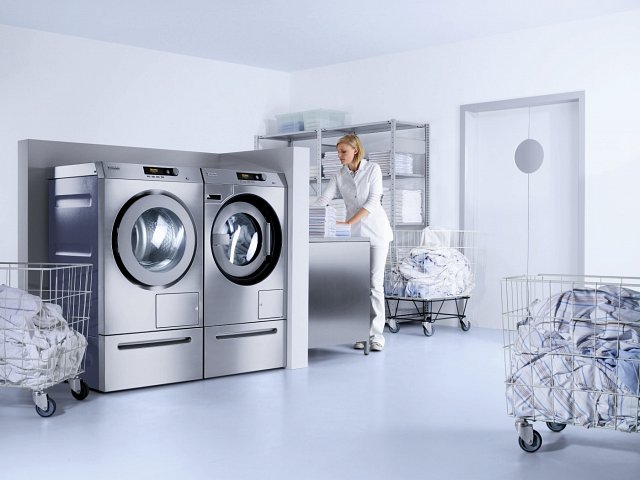 Commercial / industrial washing machines are not just bigger, in actual fact some commercial washing machines are no bigger than their domestic counterparts. So why do you need a commercial washing machine in a commercial laundry environment when a domestic washing machine is cheaper? Firstly a commercial washing appliance is designed to be used more frequently over a longer product life. This improved engineering also brings a quieter wash cycle. Commercial washing equipment may not look as sleek as domestic appliances, as it is often stainless steel but this will help keep corrosion at bay whilst working in a constantly moist environment.
A commercial machine often has a large access panel to make routine maintenance and repair easy to carry out without the need to tip and move the machine to access the underside as is often the case with a domestic washing machine. This has the advantage that the machine can be secured to a solid concrete floor or purpose built stand thus reducing vibration and noise further.
When it comes to operation commercial washing machines can be computer controlled and many offer the facility to link them to a dosing machine that ensures the automatic delivery of the correct amount of washing detergents and chemicals to ensure that the wash is as good as possible whilst saving on labour costs.