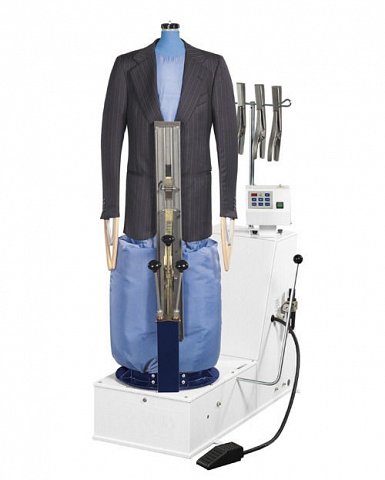 For fantastic results from your wetcare services, take a look at the Primus Form Finishing Dummy.
This is a universal form finisher for the blowing finishing of all outerwear garments, suitable for laundry, dry-cleaning, manufacturing, pressing and hotel industries.
Finishing cycles controlled by micro-processor.
Pneumatic steam control.
Revolving dummy allows to intervene on the garment even during finishing cycles.
Available extras:
Steam Iron Group
Steam gun
Water spray gun
Special dummies
It is represented by WET Dummy. Best for WET CLEANING system . It is also available with a stainless steel body.