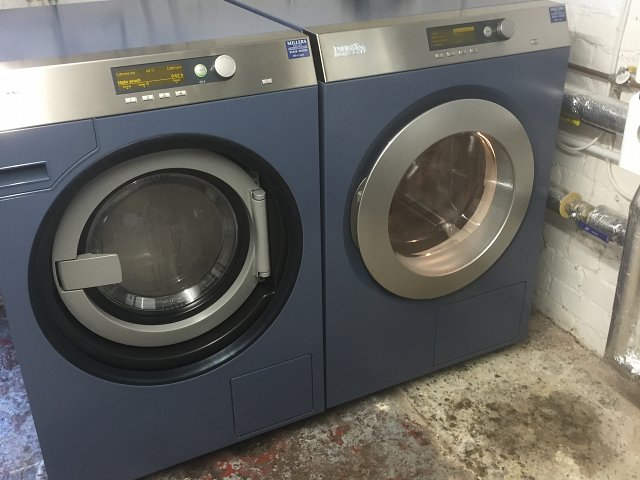 What a lovely day for a drive up to the Lake District to the Howe Keld Guest House situated in Keswick, Cumbria, for a Miele install.
They have purchased 2x Miele machines off us, 1 being a 8Kg washing machine and the 2nd being a 8Kg gas dryer.
Laura the owner is very happy with the outcome and said "it's like a late Christmas present" for her.
Our team of highly qualified and experienced staff are able to deliver and install your new equipment. We are trained and certified to the current standards to carry out gas and electrical installations. Our dedicated team is also able to carry out repairs and maintenance of equipment, even if not purchased from us, to ensure that your laundry equipment is always on top form.
Millers UK Ltd is a national organisation providing a dedicated service to the commercial catering and laundry industry. We supply quality products from the worlds leading brands such as Miele, Ipso and ADC. All available to purchase or lease and installed and maintained to provide you with a total package you can depend on.