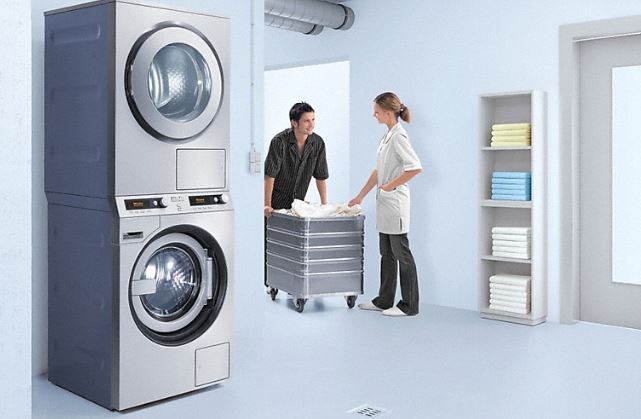 In most hospitality industries, soiled laundry is an issue on a daily basis. Most companies will feel that outsourcing your laundry requirements is the best option. The company will clean your laundry and return it to you.
Most companies feel that outsourcing their laundry is a more efficient solution for their business. Over time outsourcing your laundry can become costly. Outsourcing can hinder the progression of your company from earning a more significant return on investment.
When you outsource your laundry requirements, you lose control over a significant component within your company. If you care home, hospital or hotel, you need to be a hundred per cent sure that your laundry is going to be cleaned and delivered on time.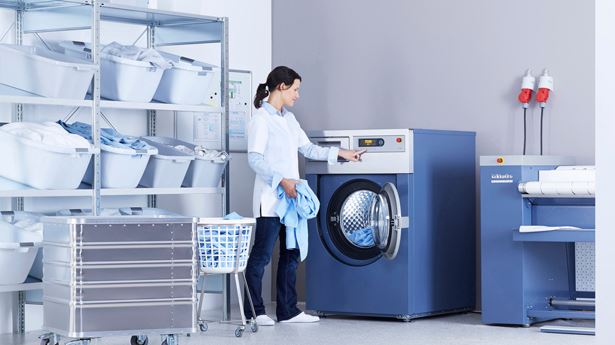 The Drawbacks Of Outsourcing Your Laundry Requirements
Some laundry cleaners can get overwhelmed by the amount of business they receive on a daily basis. This might lead to failed laundry collections and deliveries. Most companies don't like the idea of on-premise laundry equipment because of the costs associated with it. Most companies fear that they won't have the space needed for a commercial washing machine or dryer.
**Millers UK is a Miele professional partner for over ten years. We specifical partnered with Miele because of the dedication and innovation in the commercial laundry sector.
Miele has placed significant emphasis on the concerns of their customers. Miele has designed commercial laundry equipment that's ergonomic and aesthetically pleasing.**
Miele commercial washing machines and dryers have footprints that are designed for intensive use on new commercial premises — looking at the Miele Little Giants Range as an example.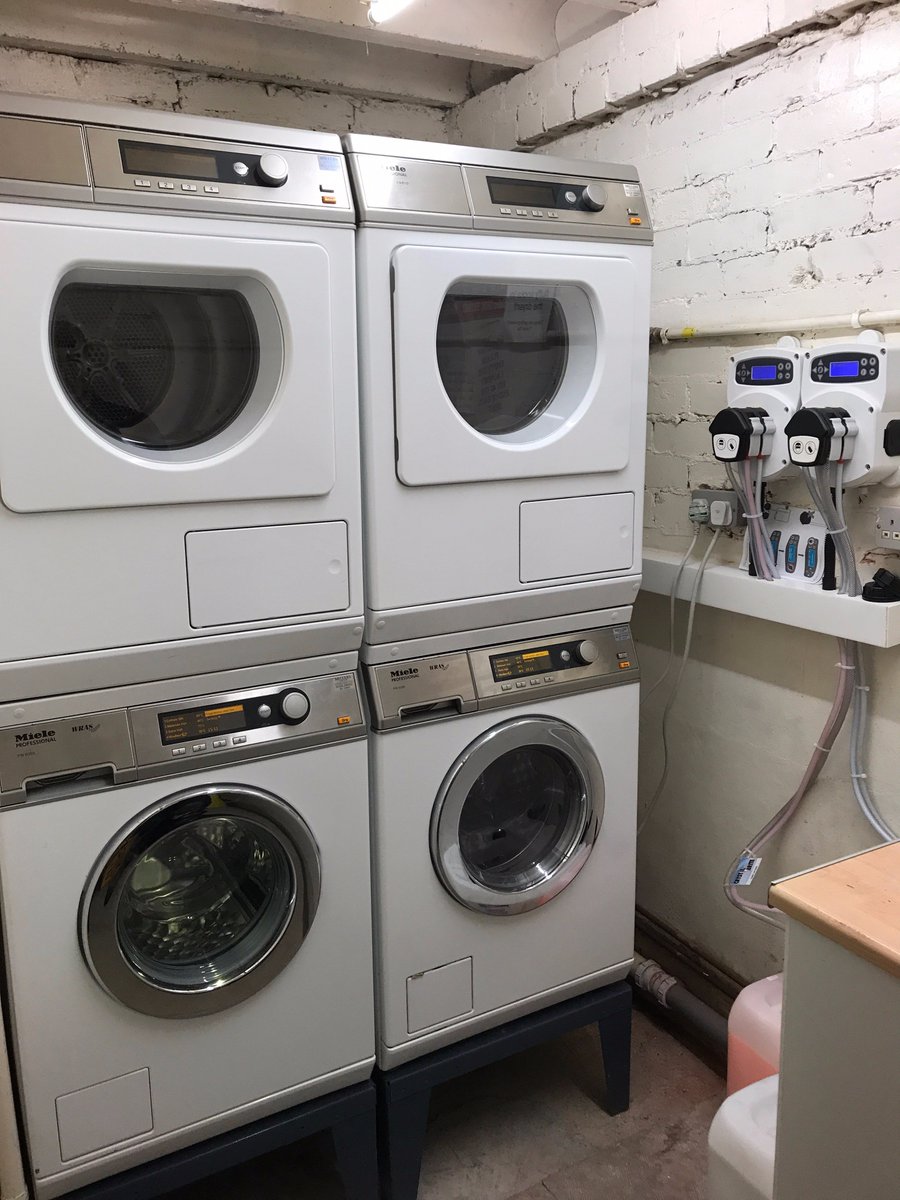 Product Footprint Of Commercial Laundry Equipment
One of the more common benefits of the Little Giants is that it's more ergonomically efficient. Both this Miele washing machine and dryer can fit in narrow in most commercial premises with measurements of External dimensions, height in mm 850, External dimensions, the width in mm 595, External dimensions, depth in mm 710 and a Net weight in kg 60 Maximum floor loading in 710.
Miele understands that most of their customers don't have enough space for a substantial commercial washing machine or dryer. By providing them with a commercial dryer like the Miele PT 5135 Little Giants 6.5kg washing machine and dryer combines practicality, affordability, and usability all in one machine.
When you purchase commercial laundry equipment, you are investing in the future of your company. Our engineers see that the most common laundry equipment issues are when a company uses domestic laundry equipment in a commercial business. These domestic washing machines aren't designed for commercial use.
There are many benefits to having commercial laundry equipment. It is provided that the company has access to plumbing drainage and electrical power. Miele's innovation not only stems from the Little Giants range but with their stackable washer dryer extractors too.
On-Site Laundry Equipment Solutions
To receive perfect results every time for specific laundry requirements, Miele likes to provide its users with particular solutions. Especially when space is at a premium, the answer here is the washer dryer stack.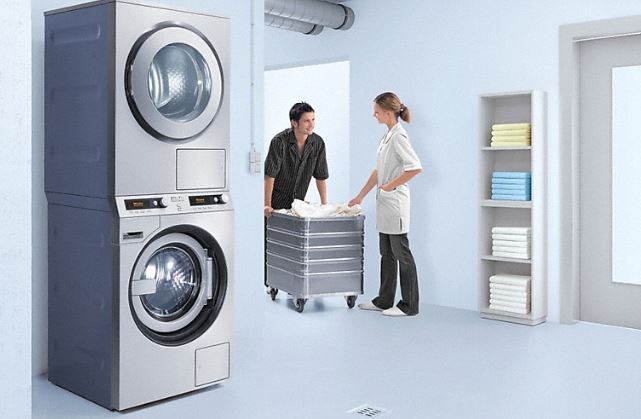 Combine the best of both worlds that Miele has to offer, with modernly sophisticated user interfaces, laundry specific programmes and innovated technology that will be both ergonomic and economical with your business.
To put this into perspective, industry-leading commercial laundry and disinfection services, plus tumble drying facilities can now be fitted in a space not much bigger than a cupboard and on a footprint not much bigger than a domestic washing machine.
To provide an exceptional experience for their customers, all of Miele's commercial laundry equipment has an easy to use interface. They are giving the user, total control over their laundry needs.
Our trained Miele Repair Engineers will give you complete instruction on how to operate your Miele washing machine or dryer after the installation is complete. Any staff existing staff member will have a full understanding of how to manage your machine after a few practice cycles.
One of the most useful benefits of having your own on-site commercial laundry equipment is that these machines are designed for intensive use. Most companies like Hotels, veterinary practices and care homes are likely to process laundry all the time.
Companies like these don't have the luxury of time, waiting for their laundry to return from the local dry cleaners. Outsourcing your laundry requirements is highly inefficient, time-consuming and may let you down when you need them the most.
Effectively you are allowing another company to control the outcome of your company. This poses a high-risk factor to your brand, reputation and customer experience.
Ecological and Life Time Value Machines
How can you be sure that Miele energy efficient commercial laundry equipment is good for the environment? All of Miele washing machines and dryers we install at Millers UK have been awarded by specific certifications by environmental bodies.
So, all you have to do is look for washing machines and tumble dryers that meet all of your needs and have been given the following certifications.
Now you understand that outsourcing your laundry gives your company little control over a significant component with your business. Changing dry clears to find quality service and value for money isn't the most efficient way to run a company.
Get all the significant benefits of on premies commercial laundry equipment that we have outlined above. Millers UK has been in the UK commercial laundry equipment business for over 27 years. Call our service team now Tel: 01254 395552