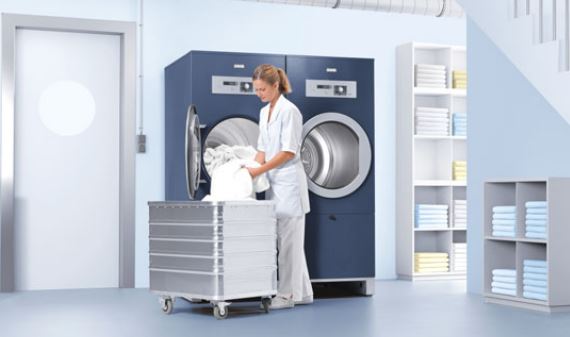 Commercial Tumble Dryers are an essential piece of equipment for companies that require them for intensive use. If you have a company in the hospitality industry, a veterinary practice, a nursery or care home, your laundry equipment will be running for most of the day.
There are some benefits to having on-site laundry equipment. You keep control over your business, giving you a better ability to plan your laundry requirements for that chosen day.
Most companies store their laundry equipment in a specific room like that of the basement or a utility room. Not every company has the luxury of space and access or proper ventilation.
Companies like that of Miele put innovation and design at the forefront of the commercial dryers they manufacture. This innovation gives the consumer more options with products like vented tumble dryer or a condenser tumble dryer.
But which commercial dryer will work best for your company. This all depends on your needs and the space in which you have to work within your company. Each of these commercial dryers has specific benefits which are suited to requirements of individual companies.
What Is A Vented Tumble Dryer?
The vented tumble dryer is much practical tumble dryer. Vented dryers work by removing hot air or steam from the dryer. The warm damp air is removed from the machine from its internal ventilation system.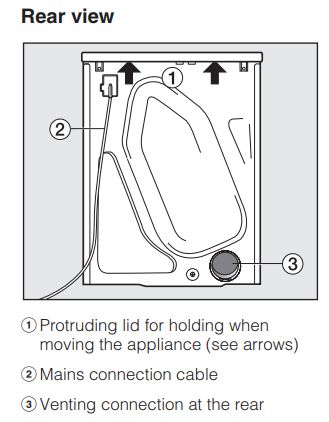 There is a pipe connection between the machine and an external vent or extractor. More commonly seen on vented dryers is a flexible hose which helps the machine remove the steam from the dryer.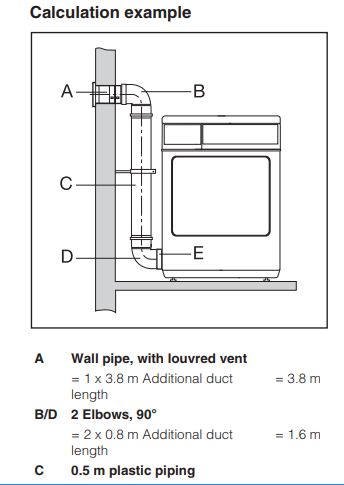 The main drawbacks with a vented dryer are that it needs to be installed in an area where it is close to an external wall. Here an engineer can create a hole in the wall in which the hot air can be released.
One of the significant benefits of a vented dryer is seen its lower cost. The dryer is also much cheaper to run. It is making them a more efficient choice.
There is a convenience benefit where you don't have to remove the condenser water container.
Example Of A Vented Dryer
The Miele PT 8303 vented dryer is specifically designed for companies where space is a premium.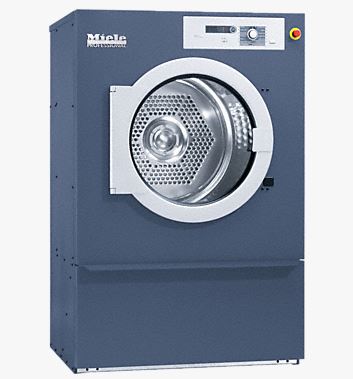 One of the significant benefits of The Miele PT 8303 is space saving solutions. Miele has kept in mind on the industry they design the machine for. Most hospitality companies don't have a lot of space for large laundry equipment.
The Miele PT 8303 vented dryer has a height of 1,800mm, a width in 711mm and depth of 1,089mm and the machine has a net weight of 139kg.
What Is A Condenser Dryer?
A condenser dryer is where the hot air and steam is then converted back into moisture. This moisture is collected in the condenser water container where it needs to be removed once it's full.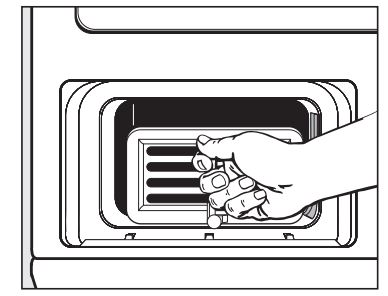 The primary benefit of a condenser dryer is that it's a more modern approach in providing laundry solutions for companies. Not every company is going to have an extraction vent.
Nor will they have the ability to install the dryer near an external wall.
The condenser dryer gives the company the ability to store the tumble dryer where it suit's there needs. By having the dryer located in an area that is more ergonomic, this gives the customer more control over their business.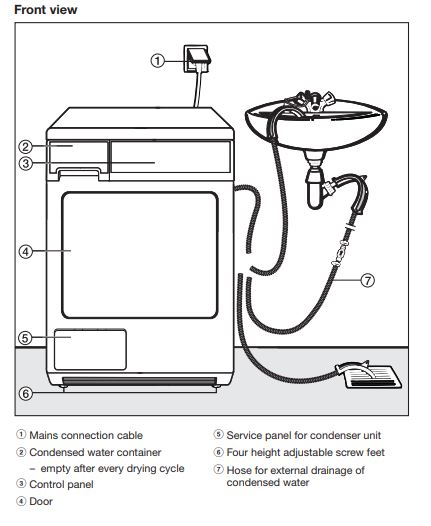 Making their laundry care more efficient and improves staff productivity.
One of the drawbacks of a condenser dryer is the price. Because of their convenience, most condenser dryers come at a higher premium compared to that of the vented dryers.
Example Of Condenser Dryer
One of the most popular commercial dryers online is the Miele PT 5135 Little Giants 6.5kg Dryer. The Miele Little Giant condenser dryers have proven to be a workhorse for low volume intensive use.
The machine has a drum volume of around 130 litres which is a considerable amount of laundry.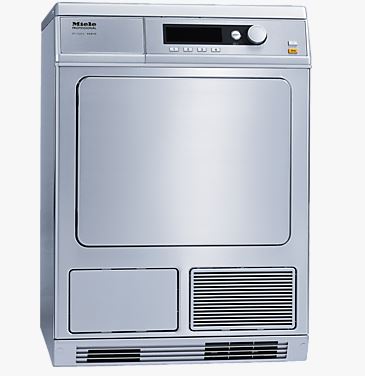 This has made them pretty popular with small veterinary practices, care homes, for beauty salons, spas, fitness centres. And residential dwellings.
With a capacity of 6.5kg, this is sufficient enough for companies that need small loads of laundry carried out intensively during the day.
So Which Commercial Tumble Dryer Is Better? The vented or condenser Dryer?
This all comes down to the needs of the customer. If you haven't got access to the external wall for a vented dryer to extract the steam, then your only option is the condenser dryer.
If you have access to an external wall and you would like a machine that is more economical, then a vented dryer is your answer. For cost saving solutions most companies will opt for the vented dryer. Due to its lower upfront cost and it more long term economic benefits.
Other companies want their dryer where it's more convenient for their staff. There is no point having your dryer on the bottom floor when it needs on the top level. Thus companies here would solve this problem by using a condenser dryer.
Speak to the sales team here at Millers UK. We advise customers on a daily basis on what laundry equipment solutions would be best to meet their needs. If you are unsure of what tumble dryer will work for you give us a call, and we would gladly advise you on the best solution.