Most commercial dishwashers use water that is heated to a temperature of 180 degrees. This is much higher compared to their domestic counterparts which work predominately on low-temperature waster. Commercial dishwashers need to reach 180 degrees to ensure that all the plates are hygienically cleaned.
Commercial dishwashers are used in environments where the public is eating from plates; it's vital that they are hygienically cleaned. Most commercial washing machines have a hot water feed which gives them the ability to heat the water without using that much energy.
Benefits Of A Commercial Dishwasher
Miele dishwashers have a built-in flash dry system, which helps save time by drying off the dishes that have been just washed. The modern commercial dishwasher is designed for efficiency. This efficiency gives them the ability to use a lot less sanitising liquid as the water heater is high enough to kill and remove any pathogens.
A common mistake we have seen in the catering industry is where commercial companies are using a household dishwasher for commercial purposes. These machines weren't designed for intensive use.
This can also add risk to your business as residential dishwasher don't get hot enough to produce the steam needed to kill any bacteria. When you reach the benefits of a commercial dishwasher, you get a machine that it helps contribute to a safer working environment.
The commercial dishwasher also has specific types of liquid detergent. It's good to find a quality type of liquid detergent. Not only will it provide you with clean ware but it will also make sure not to damage the glasses.
Still, there are a lot of different types of commercial dishwashing machines out there. Some specialise in cleaning certain types of dishware, while others differ in size and power to fit a variety of commercial kitchen spaces.
Undercounter Dishwashers
Most under counter dishwasher like the Miele has proven very popular. This is due to their smaller compact size. The smaller footprint makes the very versatile and more comfortable to install.
Cafe 's, pubs and small restaurants find this model of commercial dishwasher a tremendous long term investment in their business. Primarily when the company depends on having the dishwasher running intensively for most of the day.
An under-counter dishwasher may even have features similar to the residential unit, making it easier to use. For instance, some models have push-button start options and wash cycles that offer lower temperature water to save on energy consumption.
Features Of A Commercial Dishwasher Over A Domestic Machine
A commercial dishwasher is much larger and has a higher capacity for dishes. It only makes sense then that these machines would be significantly more powerful to accommodate for a more significant load.
The most significant difference between a domestic dishwasher and commercial dishwasher is the rate at which commercial dishwashers work. Rising and drying up to 20 trays of dishes per hour.
They are having reliable equipment with your business like that a Miele commercial dishwasher, promotes productivity with your company. Staff have a much better moral when they have equipment which provides them with the right assistance to carry out their job more efficiently.
This will keep your kitchen running on time as chefs will have a steady supply of dishes coming back into the kitchen. Even though at its core a commercial dishwasher may do the same thing as a residential unit, they're very different appliances. The two most obvious differences are size and power.
Example Of A Popular Commerical Dishwasher
Comenda designed the LF321MD/DP Commercial Dishwasher for bars, nightclubs, commercial kitchens and hotels. As communication is key with most commercial kitchens, the LF321MD/DP commercial dishwasher has been engineered to have a shallow noise level and given chefs and staff the ability to communicate freely.
Understanding the nature of the industry in which the LF321MD/DP Dishwasher is used, Comenda ensures that the footprint of the machine matches its environment. With a Rack size 500 x 500mm Dimensions 600 width x 600 diameter x 820 in height.
The aesthetic is also important both to commend and the company which uses the machine. Comenda built the LF321MD/DP with only using the best parts, covered in a robust stainless steel exterior.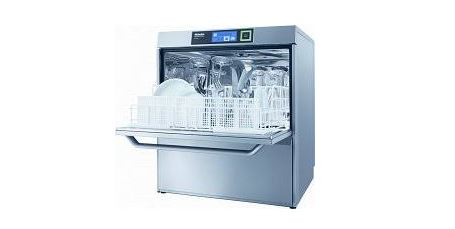 They are providing commercial dishwashers which are known for their performance, economic benefits, ergonomics and efficiency. One of their most popular dishwashers is that of the Miele PG 8055 dishwasher.
Miele looks to solve the pain points of the companies they design their machines for. The Miele PG 8055 dishwasher is a perfect example of a commercial dishwasher that provides the customer with fresh water wash cycle of only 9 minutes — allowing the user to obtain up to cycles per day.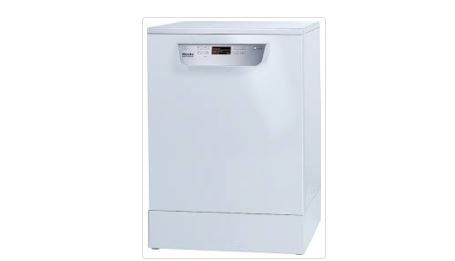 How To Purchase A Commercial Dishwasher
To purchase a Miele Dishwasher, you need to contact our sales team. Miele will only provide companies with a warranty when a Miele professional engineer installs it. Millers UK is partners with Miele for over ten years.
Our team have installed industrial dishwashers throughout the UK. If you need the benefits of a commercial dishwasher for your business call Millers UK today.