Have you been looking for a local repair company in Lancashire? Did you search for oven repairs near me on Google? Don't worry you are in good hands, now that you have found Millers UK.
At one point in time commercial and domestic ovens where very basic and easy to fix.
Today that's a different case.
Why You Need A Professional Engineer To Fix Your Oven?
Due to modern advancements in technology and the competitive nature of the catering industry most ovens, cookers and hobs are much more complicated. To repair your oven today, you will need a professionally trained engineer.
Finding an oven repair engineer in your local area couldn't be easier. Millers UK engineers attend catering and laundry repairs daily.
Our company has been in the laundry and catering repair industry for over 27 years.
Our engineers at Millers UK go through regular training to keep up with today's modern technology. Our team can service, install and repair commercial oven throughout Lancashire and the North West of the UK.
Most commercial companies use ovens daily. For companies like cafe's, bars and restaurants the oven is a necessary appliance of their business. When a commercial oven breaks down, it can be detrimental to a companies bottom line for that day. For companies like these to make money, they need to cook and sell food to the public.
In that downtime, companies are paying staff wages while being idle. So that cost will mount up the longer the oven is down. Most ovens will go through wear and tear from intensive use.
When you start having issues with your oven, it's best to hire a professional to get your company back up and running as soon as possible.
Where Can I Find A Local Oven Repair Company In Lancashire?
Millers UK is one of the UK's leading commercial and domestic catering and laundry equipment companies. With over 27 years of experience in this industry, we are highly confident in our ability to perform the necessary oven repairs that you require.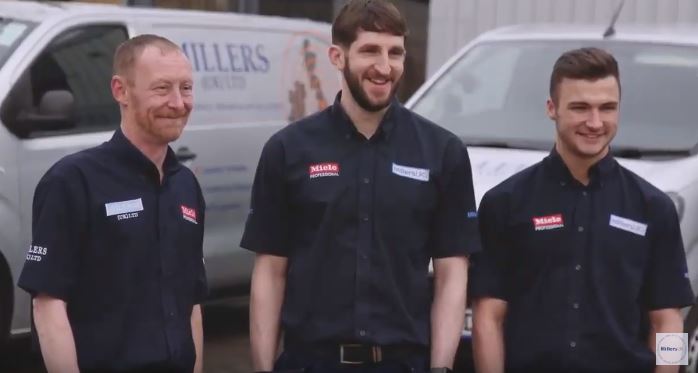 All of our team continuously undergo the necessary training for modern appliances. It takes many skills to fix a commercial oven. This can include knowledge of Gas and electrical engineering skills.
Over the years we have built many partnerships with some of the biggest oven manufacturers, like UNOX and Rational. These strategic partnerships give us information on modern technology changes.
We have Rolodex of specific contacts within the catering industry. This gives Millers UK a competitive edge in sourcing parts for particular ovens. Here the customer is getting the best machines and the best service at the right price.
Key Reasons Why Choose Millers UK For Oven Repairs?
Our company has an impressive record of 97% of service calls are fixed on the first visit.

All of our engineers are certified with Gas Safe, Napit, Construction Line, Chas and D.A.S.A registered company.

Cost saving workshop facilities for efficient and fast repair turn around.

Customer-driven administration with reliable and courteous engineers.

All our staff are sworn to total customer confidentiality at all times.

Ongoing training and advancement programmes to aid our pursuit of excellence.

Local Authority Approved and Housing Association Approved.

Our engineers are equipped with time trackers to ensure they complete the job efficiently.

What Areas In The UK Do You Perform Oven Repairs?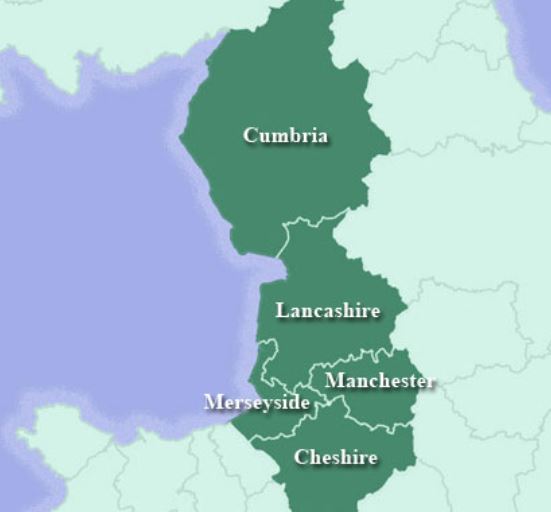 Millers UK performs local oven repairs in the following locations.

Ninety per cent of the repairs we do is solely in the North West of the UK.
Millers UK performs both domestic and commercial oven repairs. If you are looking for quick advice on whether you need an engineer or not, speak to our service team.
We pride ourselves in offering an efficient, friendly service, from your first contact with us until we leave having completed your repair successfully.
How Much Do Oven Repairs Cost?
Due to the intricate nature of each specific oven and depending on the distance covered for the repair, all of our quotes are specific to each job. The cost of oven repairs will also vary for bespoke domestic and commercial ovens.
There is a call out fee that bespoke to each job. Our engineers are equipped with the latest equipment and carry many spare parts to ensure that we can provide a fix on the first visit whenever possible
It took hard work and dedication to our service to reach a record of 97% of calls that are fixed on the first visit. And at Millers UK we would like to keep that record.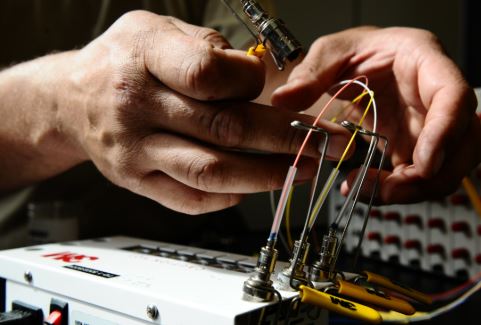 The main reason Millers UK has been so successful is down to our service results. Our customers continue to use our company to fix their ovens because of the relationship that we have built with them.
All payments for any oven repairs must be performed before the work being carried out. This can be carried out using our service team over the phone via credit or debit card. Our engineers do not take cash at any times.
Only out account customers can invoice any service calls. To become an account customer, you must apply for a credit account with Millers UK. Speak to our account department for further information about applications for accounts.
What Type Of Appliances Do Millers UK Service?

Millers UK performs the following services.

Do You Have Testimonial Form Customers?
If you have any doubts, our testimonials will give you a better perspective.
5 Star Google Review from Angela Corrigan "Very efficient, reliable and friendly service. They installed my new machine, removed my old machine and took it away, all of this was done within 24 hours of me contacting them. Would highly recommend this company."

5 Star Google Review from Michael Gowers We had Miller's out to our washer, friendly professional service, would use again!

Other Services That We Provide At Millers UK