Some companies think investing in a waste disposal unit is a waste of money. But if you look at the benefits of a waste disposal unit more carefully, you will notice that there are huge savings both in time and in productivity for your company.
Having a waste disposal unit with your business is a professional approach to efficient waste disposal. Providing your company with efficient removal of waste material from your kitchen. Promoting a sterile approach to waste removal.
It's evident that there is a strict discipline needed for hygiene with the commercial catering industry. When you are dealing with food and the public, waste management with your company should be at the forefront of your companies agenda.
It's not productive for staff within both small and large catering industries to take random trips to the bins during busy periods. Another standout issue with storing food waste in containers indoors is that it can lead to bad odours. If you think about convenience, it is better to have your waste disposal units.
What Is A Waste Disposal Unit?
A waste disposal unit is a famous modern-day kitchen piece of equipment. It provides the user with additional options for removing food waste and trimming from your property.
There are two types of waste disposal unit that will both fit to your kitchen sink directly under the kitchen waste.
The first type, and most common, is the continuous feed unit. This type of unit group will allow you to add food waste to the unit while it is running.
This type will also allow you to run water from your kitchen sink mixer tap at the same time as you add the waste food to the unit.
The second type is called a batch feed unit. This type of unit will allow you to add an amount of waste to the unit and will then lock down the sink waste. Generally when the sink waste has been locked down the unit will only then start to operate.
It's an ethical code of practice to prevent damage to your waste disposal unit by only using it for particular items. You should refrain from adding things that may end up damaging the appliance.
Items You Can't Use In Your Waste Disposal Unit
Corn On The Cob
Bones
Cellary
Crab Shells
Muscle Shells
Ostyer Shells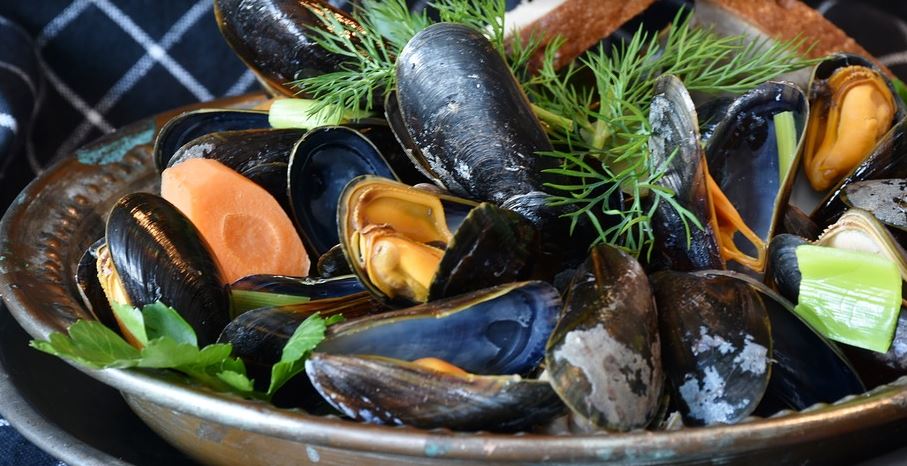 Items You Can Use In Your Waste Disposal Unit
Veg Peelings
Fruit Trimmings
Food Waste From Plates
Pasta
Rice
Fish Skins and Bones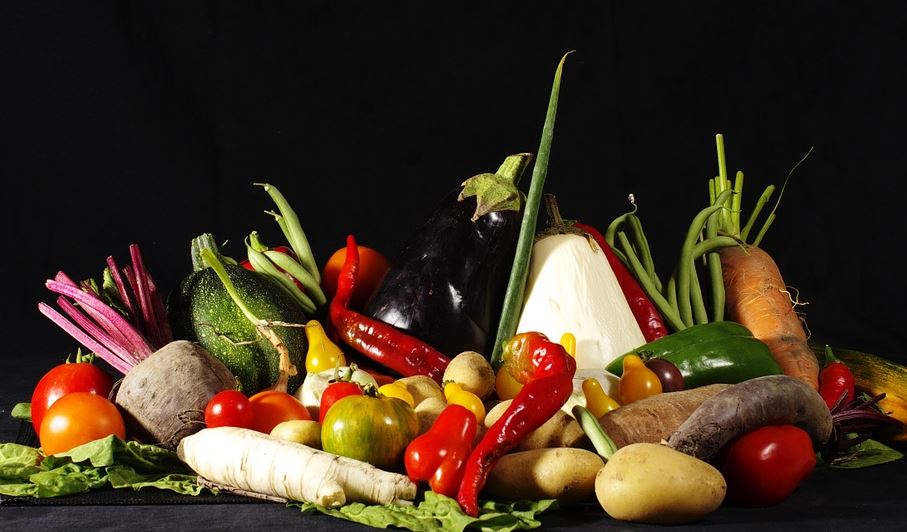 Materials like this will ruin the sharp edges on the blades of your waste disposer. Over time this can make the food waste disposer less effective. Thus, in turn, defeating the purposes of having the waste disposer. A list of objects to avoid should be included in the instruction manual. Anything that is not appropriate for your waste disposal should go into the rubbish.
What To Look For When Purchasing A Waste Disposal Unit
Purchasing a waste disposal unit can be quite daunting when you are not entirely sure of which one will work with your needs. Aspects like the manufacturer of the device, the price of the waste disposal unit, does it have stainless steel coating to help prevent it rusting and do I need an in sink model or freestanding waste disposal unit.
At Millers UK we sell, supply and install Lincat Waste Disposal Units. Lincat has been at the forefront of the manufacture of professional kitchen equipment for 40 years. Established in 1971, our products have gone from strength to strength. So too their reputation.
Today, the Lincat brand is synonymous with outstanding product reliability; sturdy, durable construction and first-class technical support. In short, Lincat stands for quality. Allied to their vast experience is an ongoing commitment to customer satisfaction, research and development which has enabled them to deliver high-quality products for over 40 years.
Lincat 1 Year Warranty
All of Lincat's catering appliances come with one-year parts and Labour warranty in the UK. This provides the user with confidence, as it proves that Lincat has confidence in om their products. This removes the risk from the customer.
Millers UK only supplies products that we have confidence in, and if they are a good fit for our customers. We try to provide the customer with both the best product and the best service at the right price.
If you are unsure of which products will suit the needs of your company it's advised that you speak with your sales team. All of our sales agents at Millers UK deal with customer enquiries regularly. Here our team will help you identify your needs so that you don't purchase a waste disposal unit that is beyond your needs.
The Lincat range of waste disposal units have amazing reviews so that you know what you're doing and can shop online with a piece of mind. There are legit reviews out there written by experienced users only. No doubt you will find what you want if you follow all these rules.
How Much Do Waste Disposal Units Cost?
You can only buy what you can afford. In this regard, I'd advise you to get the best waste disposer you can afford. Buying a cheap entry-level disposer may mean another purchase in 2 or 3 years.
You can get a Lincat commercial waste disposal unit with a 1-year warranty for between £1800 - £990, which is a good investment.
Examples Of Popular Lincat Food Waste Disposers?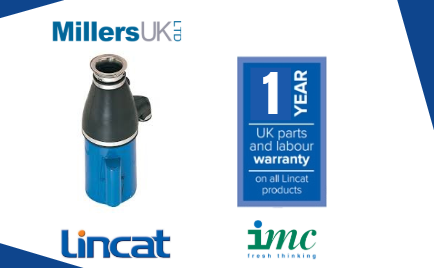 The IMC Lincat Food Waste Disposers LFWD523/1 is a convenient commercial waste disposal unit. It is designed by IMC to be comfortable and simple to install into most commercial premises. The waste disposal unit is suited to buy kitchens, cafes restaurants, and care homes.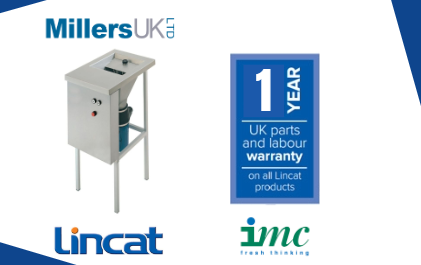 Lincat and IMC joined forces to present the 500 series food waste disposal unit with the free-standing Lincat LFWD526/3. It was designed for large-scale catering outfits.
Outlining the best practices by creating a machine designed for fast food waste removal. Helping intensive kitchen comply with hygiene regulations, enhancing employee productivity and keeping the kitchen free of cross-contamination with fresh and cooked food.
The primary use for waste disposal units like the Lincat LFWD526/3 is for the efficient and sanitary removal of preparation waste and table scraps.IMC food waste disposal units are safe and secure to use and offer unique features and enhanced performance and reliability.
All waste disposal units need to be installed by a professional electrician in compliance with IEE regulations.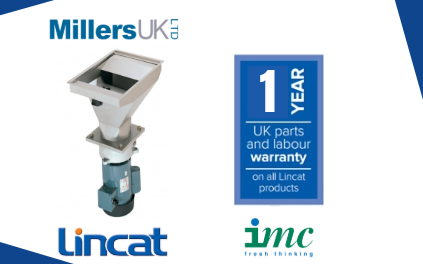 The Lincat IMC LFWD725/1 is an under sink waste disposal unit distributed by Lincat but manufactured by IMC and explicitly designed for the catering industry and commercial businesses.
You can select waste disposal units that are most convenient for you. Continuous-feed models let you throw things in as it grinds up old waste. With batch-feed models, the stopper must be closed before the blades activate, improving safety.
The Lincat IMC LFWD725/1 is equipped with a class A air break to help with safety issues. The rubber-mounted seal also helps prevent loud noise escape when the machine is running at max capacity.
Benefits Of The Food Waste Disposer LFWD5231 IMC
This particular unit is designed for mounting under a kitchen sink. We have used for the disposal of food waste (plate waste, veg and peelings, fish and meat trimmings). It's notable that the LFWD523/1 is equipped for waste disposal for large scaling catering outfits. We are serving up to 200 covers per sitting.
The max capacity of the LFWD523/1 waste disposal unit 100kg only using 0.55kw of power. Even though the machine is meant for intensive use in a busy commercial kitchen, IMC has attached a rubber housing casing to make sure that noise is reduced to a minimum.
Benefits for The Environment
Using garbage disposals can be excellent for the environment. They are extremely helpful in keeping the environment clean. A lot of waste is composed mostly of our food scraps, and disposals help reroute this trash. This waste can also be turned into a source of renewable energy.
Garbage disposals also encourage people to avoid using plastic bags to dispose of food waste. Furthermore, disposals can help reduce greenhouse gas emissions since they do not require any transportation of our waste products. They also contribute to a decrease in the overall production of methane gas. Because less trash ends up in landfills when people use disposals, less trash decomposes, which means that less methane is released into the atmosphere.