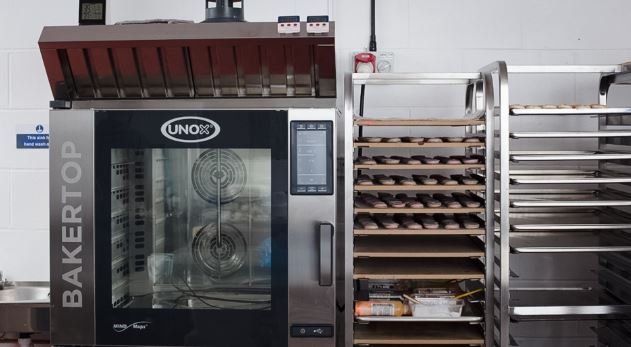 To be more efficient and sustainable, every restaurant will have to invest in solid commercial ovens. We are all too comfortable using our home ovens and the switch to a big commercial oven might seem a little daunting.
For the hospitality industry buying a commercial oven is inevitable. These ovens are enormous and come in a variety of types, all of which will minimise cooking time, serving batches of pizzas, bread, cookies, and other goodies to your customers.
What Are Commerical Ovens?
Primarily, size and durability. Commercial ovens are larger and more durable. They are often constructed with steel and are equipped to handle heavy use, with more convenient cleaning features and better ventilation. Many commercial oven models have additional features. For instance, they should be able to heat very quickly to high temperatures for faster cook times and more thorough heat absorption.
This allows cooks to prepare food safely and more quickly than one could do using a residential oven.
They are also usually designed to be energy-efficient. Other features may include heat-resistant knobs, thermal-efficient materials which hold in heat, steam absorbents to stay in the crisp texture of fresh foods, and curved interior shape.
What Are The Benefits Of Commercial Ovens?

New food business owners are often confused by a plethora of options available in the market and not least because of their price tags. Buying a commercial oven might need some saving up, but it is well worth the money in the long run.
The latest in the line of commercial ovens is the combi oven, which is found in most professional kitchens across the world. As the name suggests, combi ovens are a combination of steam and heat or a mix of both.
A combi oven is an oven with three functions: convection, steam and combination cooking. In the convection mode, the oven circulates dry heat - ideal for pastries and bread. The steam mode injects water into the oven to poach fish, rice and vegetables. The true genius behind the combi oven is the combination mode which uses both dry heat and steam to maintain exact humidity levels, thus giving you more control of the moisture levels in food.
These levels are adjustable from 0% to 100% of possible maximum relative humidity, a term used to describe the quantity of water vapour that exists in a gaseous mixture of air and water. Our understanding of humidity in a combi may be simple if we relate this example when it is 90˚F outside with high humidity, humans feel hotter than the actual air temperature.
The extra humidity transfers heat faster and we noticeably can feel the difference than if it was just 90˚F outside with zero humidity (dry heat). This same effect can be controlled inside a combi oven, enabling chefs to cook food with higher heat and moisture control capabilities.
At 100% relative humidity, you will be able to cook with high heat without burning or excessively drying out food products. The true benefit of a combi oven is it controls the humidity inside its chamber, maintaining exactly the desired atmosphere, reducing shrinkage and weight loss while also improving cook times and results.
Domestic Ovens Vs Commercial Ovens
Traditional ovens worked on the principle of convection heat, which is great for baking cookies, cakes, dough, etc., but not so much for other food items, especially meats.
Convected heat means food will be cooked at a high temperature by constantly blowing dry air. This method results in meats that are dry and chewy. A combi oven, on the other hand, can be thought of as a combination of a microwave and a traditional oven. Since it steams as well as dries, the aroma, colour and juiciness of the dish are preserved.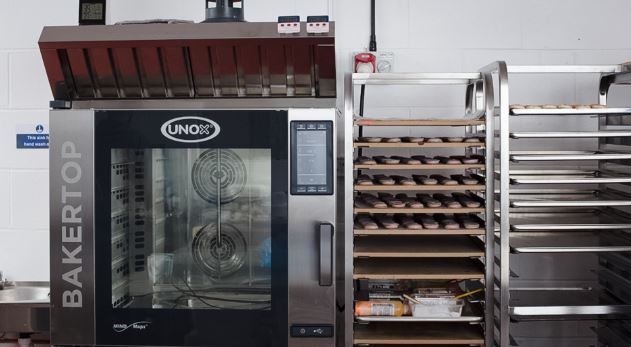 There are several other benefits of a combi oven which proves its suitability for your kitchen. Restaurants today cater to a wide range of people with varied tastes.
Dishes range from fast food favourites like pizzas and three patty burgers to meals like a slow cooked chicken with rice and other sides. Until now, all of these dishes utilised different appliances, like, the oven and the slow cooker. Now, however, with the entrance of the combi oven, all of these could be cooked in the same appliance.
This means far lesser time spent on cooking as well as minimum waiting orders, and a lot of space saving.
Combi ovens can be custom set to very low cooking temperatures that mimic the process of a slow cooker, thereby cutting huge costs of purchase and installation.
How Much Do Commercial Ovens Cost?
There are some factors to consider before you invest in a commercial oven for your business. The price of most commercial ovens and combi ovens will vary in price due to some deciding factors. This can Include if the oven is gas or electric, the size of the oven, the brand of the oven and the country in which tax is applied to the sales price. The majority of combi ovens can range from £5000 to £15,000 depending on the size and model.
Factors To Consider
Many customers will hold off investing in a commercial oven as they fear the technical difficulty required to operate a commercial oven.
If the initial price of a commercial oven comes across a bit daunting, leasing a commercial oven might be a better option. This will give you some months to judge whether you see the productivity benefits with a commercial oven.
This helps remove the risk of investing a large sum of money in machines that you are unsure of.
Lease financing presents your business with potential tax benefits. In many cases, leasing not only provides businesses with a full deduction of lease payments against current earnings but also preserves working capital that you wouldn't have access to if you had to purchase your equipment up front. It's always a great idea to check with your tax advisor to determine the benefits for your business.
But in all honesty, it takes as much time getting used to as does any other electronic gadget. Once you get the hang of it, it works like a dream. Most of these ovens come with several cooking modes. These programs give the user greater control over the
A combi oven is going to make that possible. They usually come with a few preloaded recipes for you to experiment with. There is no denying the many benefits of a combi oven as it allows for great flexibility making it possible for you to choose the amount of dry heat or steam you want to cook your food in. There's more; adding a tray or two will increase the number of batches you can prepare at a time.
Examples Of Popular Commerical Combi Ovens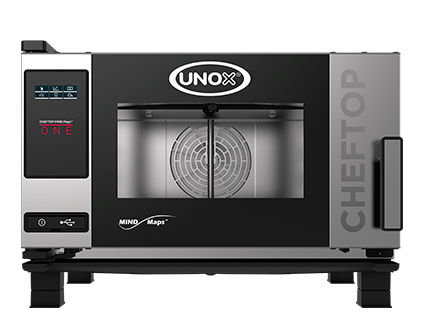 Controllable like your hand. Natural as your thoughts. Fast as your glance. This is Unox CHEFTOP MIND.Maps™, the new line of professional ovens that breaks down the barriers between your idea and the dish you serve. With a gesture. CHEFTOP MIND.Maps™ ONE and CHEFTOP MIND.Maps™ PLUS stand for complete control of the cooking process and maximum creative freedom. MIND.Maps™. Personality. In a gesture.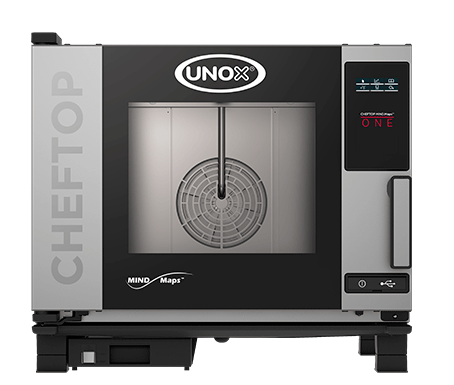 Controllable like your hand. Natural as your thoughts. Fast as your glance. This is Unox CHEFTOP MIND.Maps™, the new line of professional ovens that breaks down the barriers between your idea and the dish you serve. With a gesture. CHEFTOP MIND.Maps™ ONE and CHEFTOP MIND.Maps™ PLUS stand for complete control of the cooking process and maximum creative freedom. MIND.Maps™. Personality. In a gesture.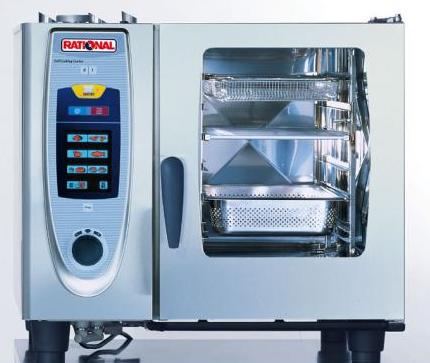 The advancements in technology within the catering industry are revolutionising the way people do things. An appliance that is transforming how we do things in the kitchen is the Rational 61 SelfCookingCenter.
With this appliance, you can prepare your grilled, roast, baked, steamed, stewed, blanched food all altogether whether you are serving ten people or two thousand guests.
Rational 61 SelfCookingCenter ovens have specific attributes that make them a desirable component in modern kitchens.
Cleaning Commerical Ovens
Now that we have eased half your commercial kitchen worries let's move on to the last bit. Even if the food is delectable, an unsightly kitchen is going to make even your returning customers run. Plus, dirty equipment makes for a dangerous food hazard. Most commercial ovens like rationale ovens have self-cleaning features.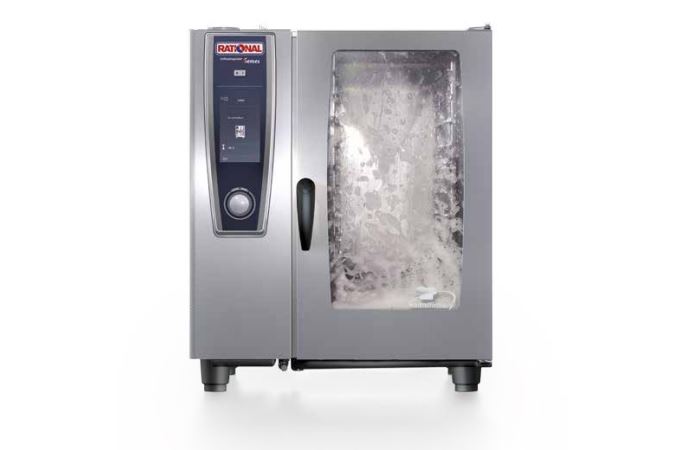 Regardless of that, commercial ovens will need to be serviced every six months. Take care to never wipe the surface or the interiors with an abrasive material. It's best to use a soft cloth. Maintain proper hygiene and remember to clean the food probe frequently to prevent the accumulation of food there.
Why Purchase A Commercial Oven From Millers UK
Conclusion
There is no downside to this. You can pick from a selection of boiler or boilerless, electric or gas combis, touchpad or dial feature, etc. The Combimaster Plus is a favourite among professionals because it serves premium quality food, uses fewer resources than most and is very user-friendly. The versatility of these ovens will prove to be cost-effective in the long run. They answer all your needs without your asking.