Why not give us a call.
0800 0853 573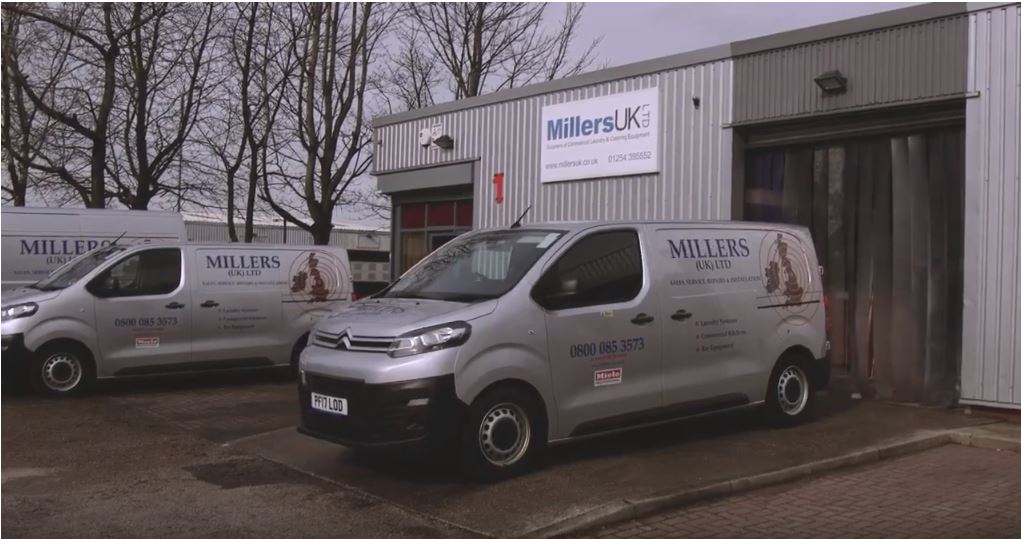 Millers UK Commercial Washing Machine Installation and Supply Company?
Millers UK has been a part of the laundry and catering industry for over 27 years. Established in 1991 our team can perform the supply, sale, repair and installation of commercial washing machines throughout the UK.
Located in the heart of Lancashire Millers UK has a strategic advantage for significant route ways which allow us to get to any site in the North West in a short space of time.
We also perform the repair of commercial washing machines in the surrounding areas of the North West UK. If your company would like some advice about investing in commercial washing machines to speak to our sales team today.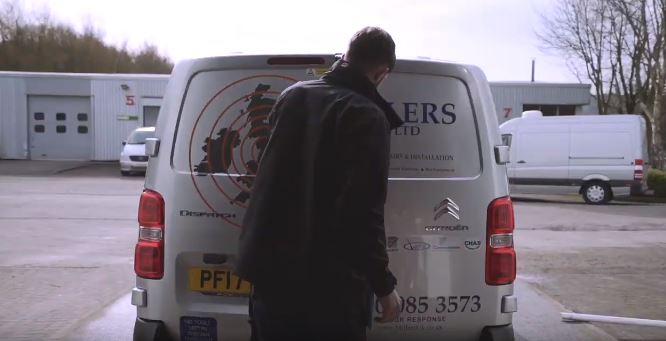 What Are The Benefits An On-Site Laundry System?
The simple answer is that you remain in control over the crucial component of your company. Purchasing a commercial washing machine and industrial laundry equipment is not something that is just carried out in the spur of the moment.
Time, planning and assessment must be carried out so that you pick the right industrial washing machine that meets the needs of your company.
There are some benefits to having an onsite laundry system.
When you outsource your laundry needs to that of a launderette, you lose control over a critical component of your company.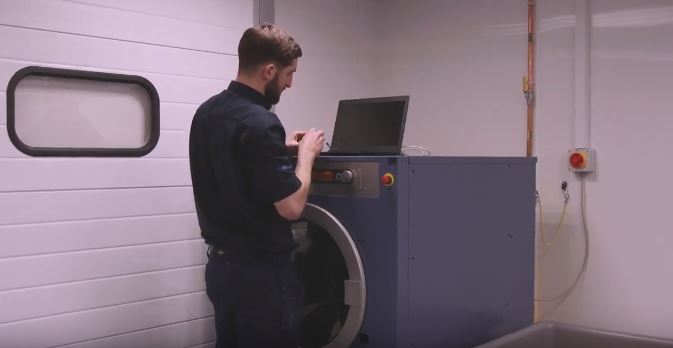 Who Needs Commerical Washing Machines?
Companies like medical practices, veterinary practices, stables, hostels and hotels need commercial washing machines on site so that they can plan accordingly. Hotels need to keep productivity high to keep customers happy and everything running smoothly.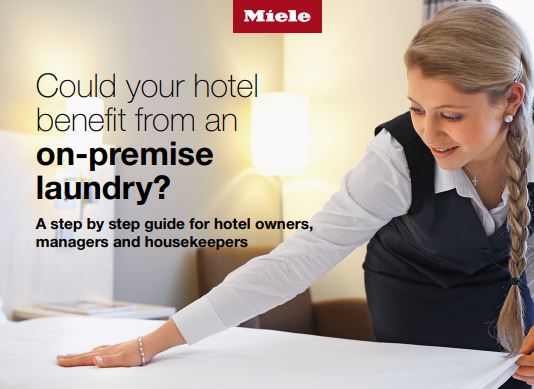 The hospitality industry can't wait for launderettes or rely on other companies to clean their laundry. Not only do they place a crucial aspect of the company in the hands of another company they place themselves in at the mercy of the prices set by the launderette company.
It's terrible business practice to become over dependant on another company. When you have on-site laundry systems like that of commercial washing machines and industrial tumble dryers, you plan your laundry care accordingly.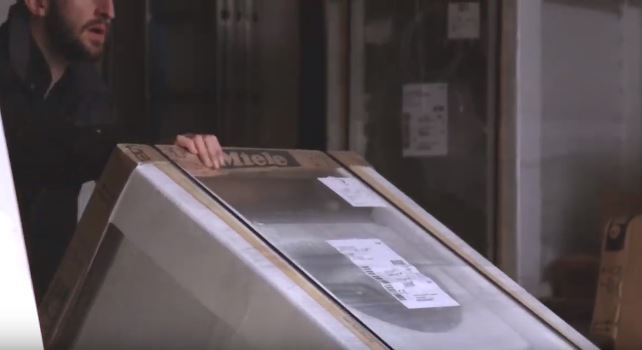 Why Do You Use Miele Commerical Washing Machines?
At Millers UK 10 years ago we partnered up with Miele, a German manufacturer of commercial laundry equipment. Miele is one of the worlds leading brands in the retailcommercial laundry equipment industry.
Millers UK supply Miele Professional equipment across the North West of England. The company strives to provide high levels of first time fix rages, with 97% of all service calls repaired on the first visit to the site.
Their service team can provide a quick response when you suffer from a machine breakdown, to get you back up and running as soon as possible.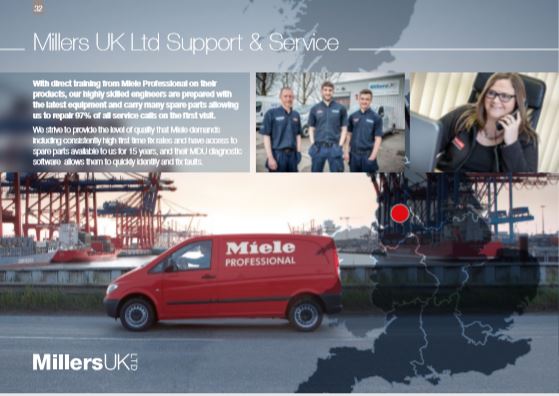 Millers UK highly trained engineers are equipped with the latest equipment and carry many spare parts to ensure that they can provide a fix on the first visit whenever possible.
The company pride themselves in offering an efficient, friendly service. All Engineers are Gas Safe registered and fully trained and accredited by Miele to install, commission and service the equipment that they supply.
What Does It Mean To Be A Miele Professional Partner? In 2001, Miele established the Miele Professional Partnership – choosing to sell laundry and dishwashing products to customers through a network of approved Partners.
The reasons for this are to provide the customer with a fast, local solution.
Millers UK Ltd is an approved Partner, meaning that they undergo Miele product and service training and they can sell, install, commission and service any Miele Professional product.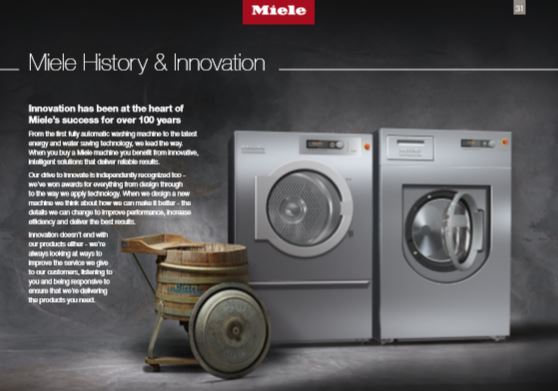 By Miele selling in this way, our customers can buy the quality of Miele products, with the reassurance that they will receive personal support and knowledge from Millers UK Ltd.
"We partnered up with Miele over eight years, and the partnership has grown from strength to strength. We currently have eight service engineers active, and we cover all of Lancashire and the whole of the North West of the UK. With Miele and Millers UK, the customer gets the best of both worlds, great products and great service at the right price."

Scott Miller CEO of Millers UK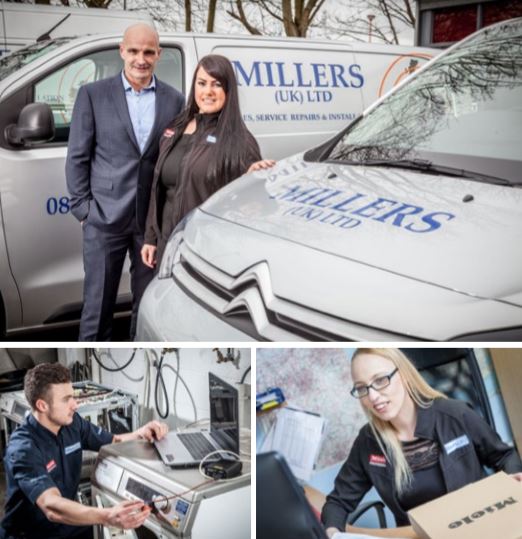 The Advantages Of A Commerical Washing Machines?
Industrial washing machines are designed for intensive use. The majority of domestic washing machines are cheaply made with plastic parts that aren't designed for intensive use.
A domestic washing machine only undertakes a few washes a week.
When compared to that a commercial washing machine which can be used all day, Miele tests all of the industrial washing machines up to 30000 cycle hours.
This takes the pressure off the company that is looking to buy the commercial washing machine. You should always speak to an expert before investing in an industrial washing machine.
Some company end up purchasing machines that don't meet their needs, or they end up purchasing a washing machine is too big for their needs. While there is an advantage with having a commercial washing machine with a large capacity, the majority of the time it's not needed.
The capacity of a washing machine affects how much you can wash each load. In cases where you need to do heavy loads, it is best to consider laundry machines with high drum capacity.
This is going to help save time and money as it will require fewer loads resulting in less time spent washing. Commercial washing machines are designed to be more economical and cost-efficient. All of Miele's industrial laundry equipment is ecologically tested and engineered to be eco-friendly.
This means that they use less energy, less water consumption and perform in less time compared to their domestic counterparts. Commercial laundry equipment is a long term investment. To reap the rewards from investing in an industrial washing machine, you need to be in it for the long haul.
How Big Are Commercial Washing Machines?
Not all commercial washing machines are big bulky machines. Some like that of the Mieles Little Giants are designed for companies where space is at a premium. If short on space, you might want to consider the size of the machine.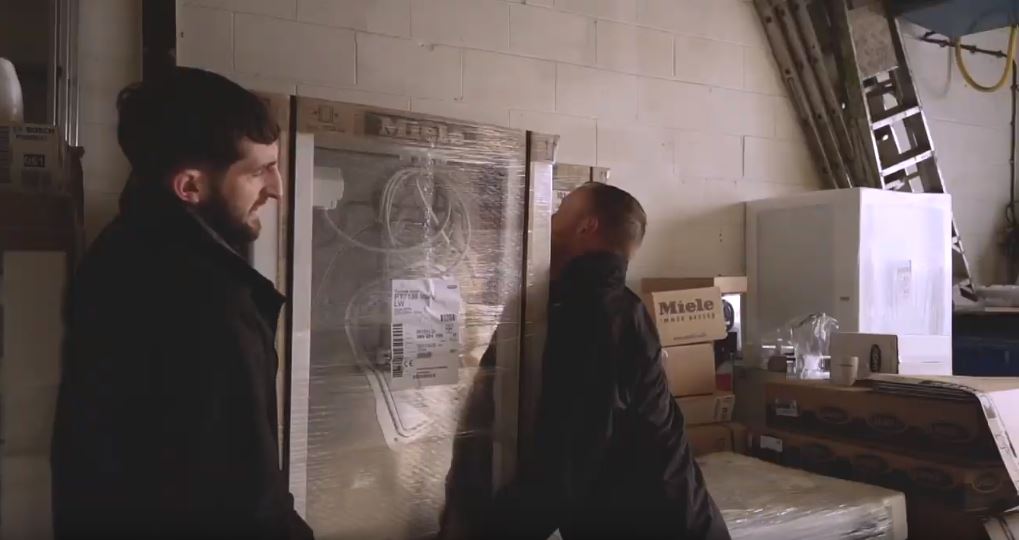 Size is one of the significant factors to consider if you wish to a certain commercial washing machine think about purchasing a top loader, but if size and space are one of your top concerns, then a front-loader will be the right pick.
Miele Profitronic L 5.5 kg (Drain Pump) Washing Machine. The unique style of the honeycomb type structure for much softer fabric care which makes a slight layer of water between your laundry and the drum wall. Your laundry will lightly slide on the on this water film for the best quality cleaning care.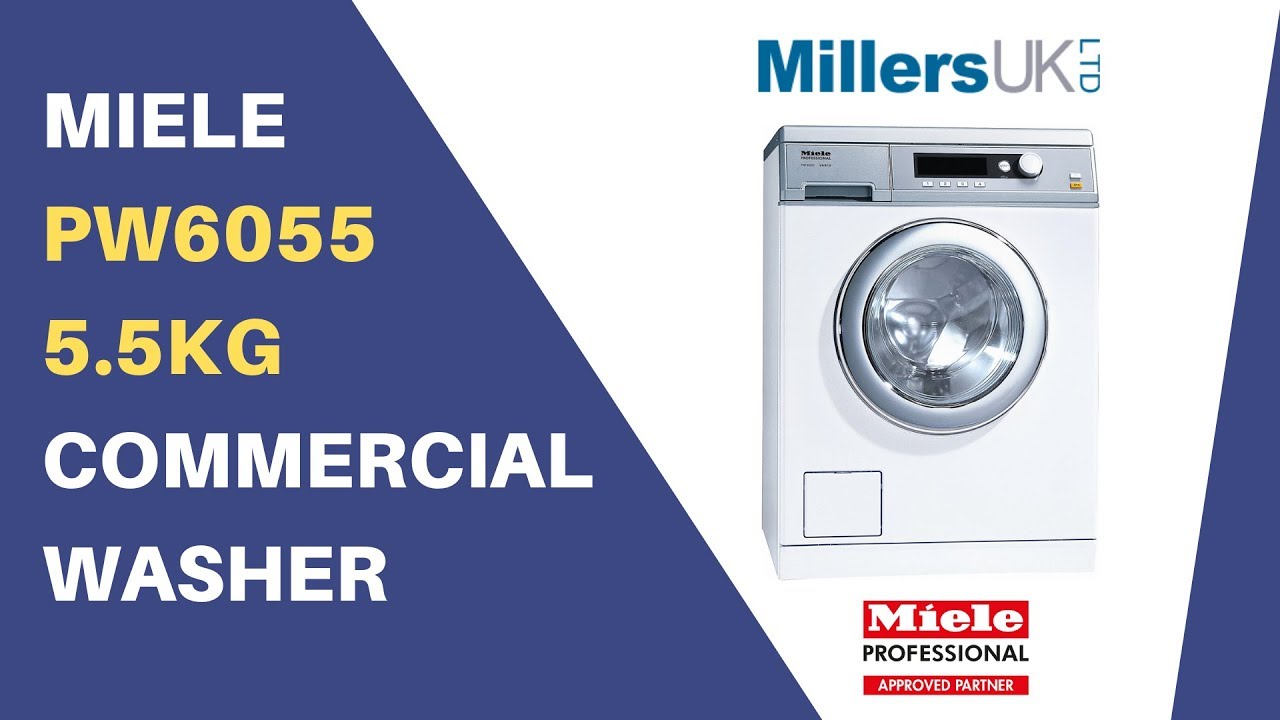 The Miele 8kg Stackable Washer & Dryer PWT 6089 can be a fantastic space-saving solution with a quality finish. The PWT 6089 is ideal for small business that doesn't have a lot of space for unstacked washers and dryers.
This can be seen with the need for commercial laundry equipment in the hospitality industry or communal washrooms in apartment complexes.
Some of the notable features of the Miele 8kg Stackable Washer & Dryer PWT 6089 can be seen with the eco plus features built to its design. You are making it run with minimum energy expenditure, which makes them highly sustainable with low environmental impact.
The Miele PW 6321 32 Kg Washer-Extractor is equipped with Miele power plus which aids the machine's performance by offering a more dominant element in the heater.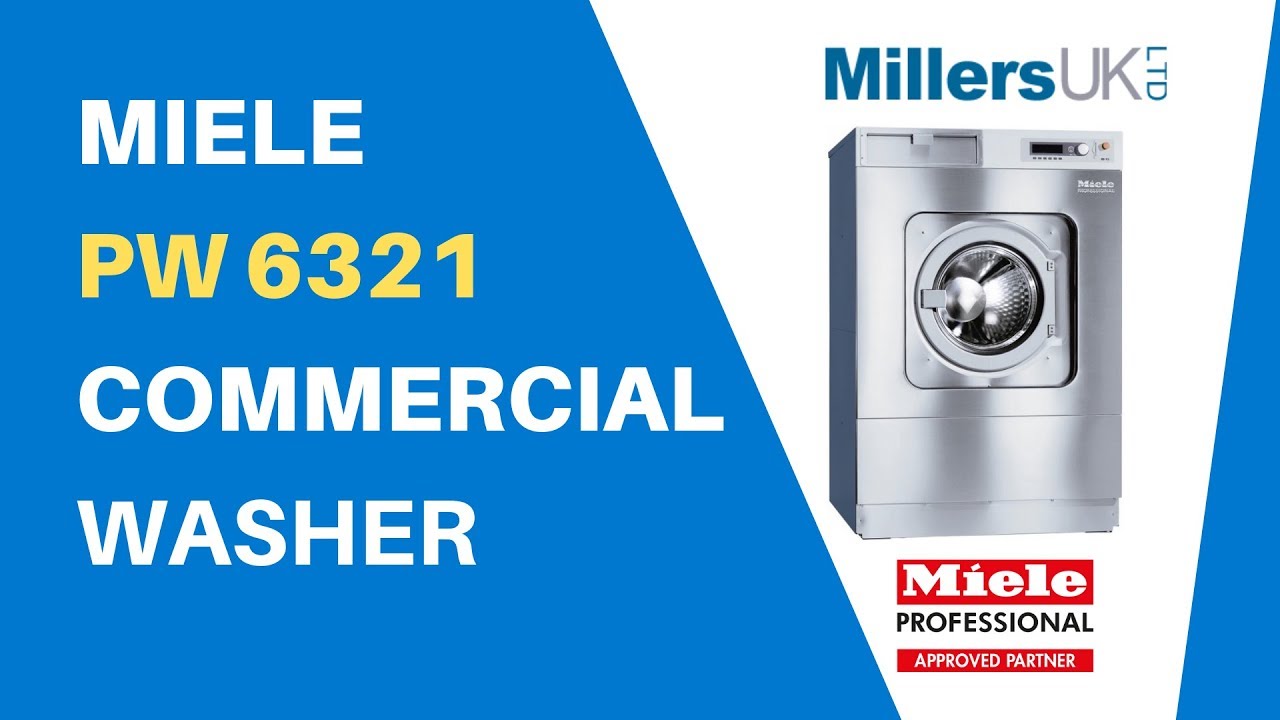 By adding features like the power plus, it allows the washing machine to heat up much faster and give the user a much shorter cycle.
How Much Do These Washers Cost?
A trained Miele engineering must install all of the Miele commercial washing machines. We only offer custom quotations for our Miele Industrial Washing Machines.
For Miele to issue the customer with a full guarantee, the machine needs to be installed by a professional engineer.
All of our offers work on a quotation system based on installation costs and site survey. To get a better understanding of how our quotation procedure works it's best to speak to our sales team.
As our sales team deals with customer quotations regularly, they will guide you through how you can order a Miele Commerical Washing Machine for your business.
Get expert advice at Millers UK. One of the UK's leading laundry equipment suppliers for the North West UK. This includes all of Lancashire, Manchester, Cumbria and Liverpool.
Millers UK has been in business for over 27 years.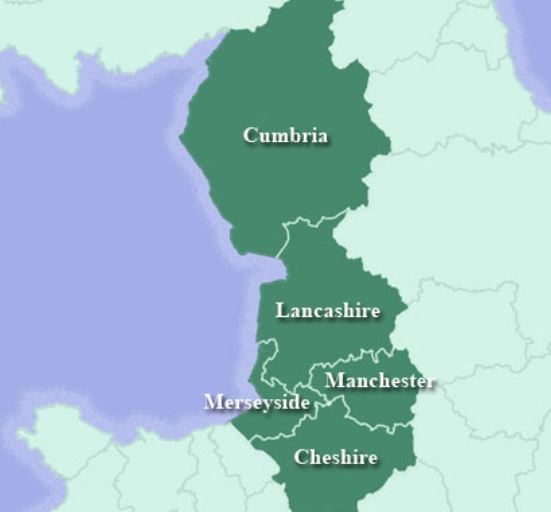 All of our engineers are Miele trained. Our team has performed local washing machine repairs across the UK.
We have supplied, serviced and installed commercial laundry and catering equipment all over the North West UK. Call us today for a Quote: 01254 395552
GSites Link: https://sites.google.com/view/commercial-washing-machines-uk/home