Why not give us a call.
0800 0853 573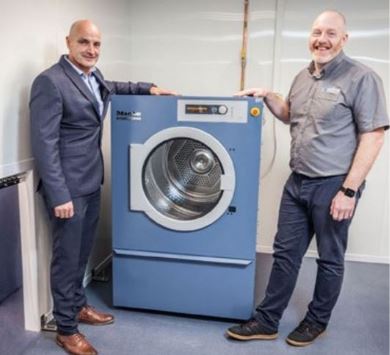 Millers UK Provides A Bespoke Solution For Select Medical With Miele Laundry Equipment Upgrades.
Millers UK is a family run laundry and catering equipment company based in Lancashire. With over 28 years in the laundry and catering equipment industry, Millers UK is proud to be a single point of contact for the customer.
The core philosophy of Millers UK is providing a much-needed complete solution for customers in the laundry and catering sector. Here, the customer gets the best of both worlds, great products and the best service at the right price.
Miele Commercial Tumble Dryer Installation For Select Medical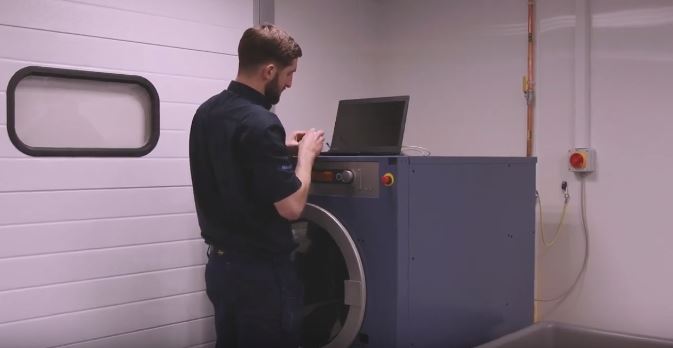 Select Medical is a specialist manufacturer of pressure relieving equipment, based in Blackburn. They supply a range of support surfaces for the healthcare market, focused particularly on NHS hospital equipment pools and community loan stores. Select Medical's products offer the best in terms of durability, comfort, therapy and efficacy. The company also provides a laundry decontamination service on site for specific products such as mattresses and slings.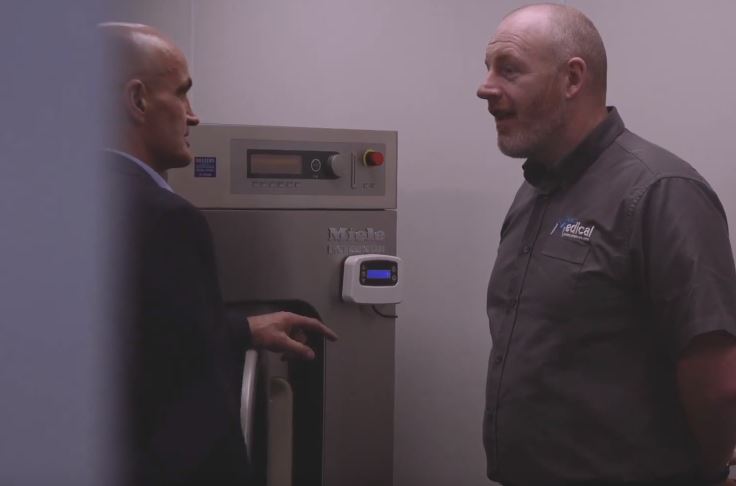 Select Medicals products offer the best in terms of comfort and therapy. The company also provides a laundry decontamination service on site for specific products like that of slings and mattress covers.
After the construction of a brand-new decontamination facility at their main office, Select Medical saw this to be an appropriate time to enhance their laundry equipment.
With strict hygiene standards to comply with NHS infection control guidelines, Select Medical needed specific commercial washing machines and dryers. A washing machine which could wash and disinfect items up to 95°C and a dryer which could dry them at 50°C.
A meeting was set up between Craig Barton, operations manager at Select Medical, and Scott Miller CEO at Millers UK. Here Craig outlined the needs of Select Medical to Scott Miller and explained that they needed a solution to comply with their core 'C3 philosophy,' which ensures that it considers the care provider, the carer and care recipient in all the work it does.
Miele Professional Tumble Dryer Installation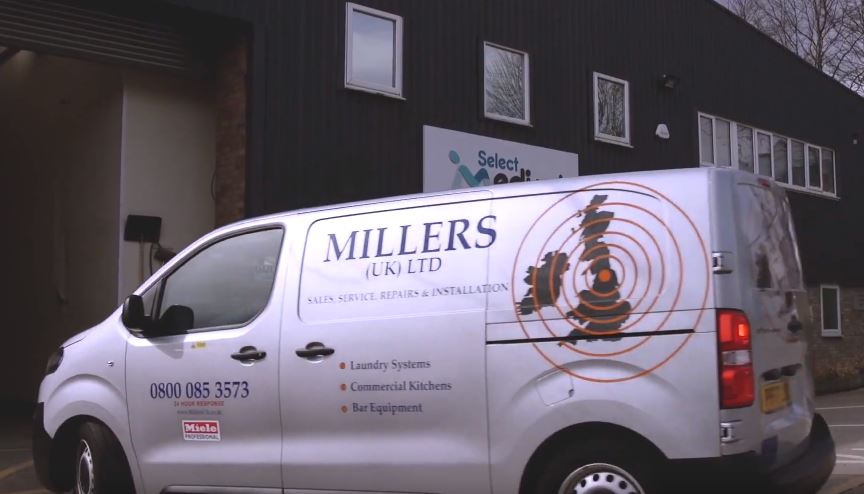 Millers UK came up with a detailed solution which included the right machines for the specific requirements of the company. This plan included the sourcing, installation and servicing of Miele washers and dryers.
Millers UK has been a Miele professional partner for over ten years. Miele is one of the world's leading manufacturers in the production of commercial laundry equipment.
Millers UK installed the Miele PW 6241 [EL MF], a front-loading washer-extractor with a low level of energy and water consumption. The Miele PW 6241 has a drum volume of 240 litres and a load capacity 24kg.
The majority of the materials that Select Medical carry out laundry services can be heavily stained. The Miele PW 6241 [EL MF] commercial washing has a bespoke sluice wash, which carries out a pre-wash cycle that removes solid particles from heavily soiled items before adding detergent.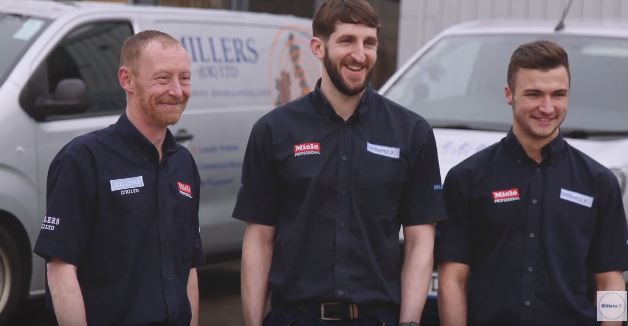 The sole function of the sluice wash is to guarantee that reusable products are cleaned and disinfected. Washing machines equipped with a sluice wash are the cornerstone of hygiene and freedom from cross infections.
Millers UK also fitted Select Medical with a Miele PT 8407 [PTM D ARP] tumble dryer. One of the bespoke features of the Miele PT 8407 dryer is its large drum volume of around 400 litres which gives it a load capacity of 16 - 20kg. Miele has equipped the dryer with 12 specific programs to give the user greater control over the machine.
The air recycling system within the dryer makes it a highly efficient machine. Approximately 60% of the warmed air is re-used for the drying process, proving the use with significant economic benefits, given the fact that the machine doesn't need to use large amounts of energy to heat up constantly.
Millers also set up a bespoke drying cycle, which reduced the drying temperature from 74°C to 55°C. This will ensure that items undergoing the drying process won't shrink. Miele's patented honeycomb drum ensures that laundry is gently cushioned, resulting in less creasing.
David Elstone, MD at Select Medical, said:

"As we decided to build a new decontamination centre with new appliances, it was essential that we maintained our high standards on infection control. We were pleased with how the Miele machines and Millers UK had helped us meet our guidelines previously, and knew that it should stay as our brand of choice in our new centre.

Our cleaning technicians wash a wide range of items, and all of them need to be cleaned to the same high standards.

The bespoke programmes that our new machines provide mean we can wash items according to how they are used. Also, thanks to our gentle bespoke drying programme, we can prolong the life of medical equipment."
Millers UK Miele Promotional Youtube Video